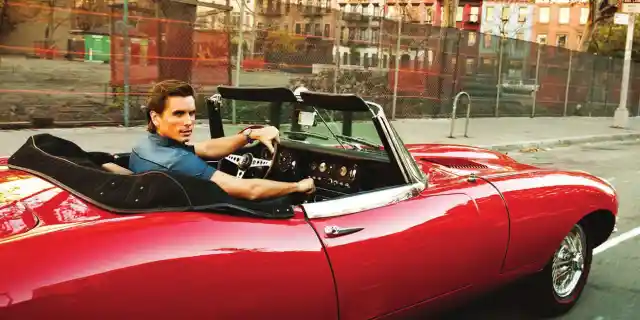 We already brought you part one of our list of 15 things you probably did not know about Scott Disick, and now we're back with part two! Check out eight more fascinating facts about the public figure with a notorious reputation that you definitely (probably) did not know below. You might be surprised by what you find out!
Number Eight: He Was Introduced to Kourtney Kardashian by the Creator of Girls Gone Wild. According to some sources, anyway. Apparently, Girls Gone Wild creator Joe Francis introduced Disick to Kourtney Kardashian at a party. Other stories allege that the two met elsewhere.
Number Seven: He Bought a Knighting Ceremony for Himself. On the internet, no less. He bought himself the ceremony so he could try and convince his family members (and the Kardashians) to call him "Lord Disick."
Number Six: He Hates Coasters. Disick has said that he doesn't like coasters because he doesn't "respect surfaces." Don't leave any expensive tables around that guy.
Number Five: He Is an Avid Snowboarder. In his free time, Disick loves to snowboard, and he enjoys it as both a sport and a way to let loose.
Number Four: He's a Big Fan of Seinfeld. Specifically, Disick loves to relax at night by watching reruns of Seinfeld. Perhaps related to this, he sometimes asks his family to call him "LD" – which could be a reference to "Lord Disick" (mentioned above) or Seinfeld creator Larry David.
Number Three: He Doesn't Drink Milk. And in fact, he's lactose intolerant! Well, maybe. In a 2011 interview, Disick said that he doesn't "tolerate lactose."
Number Two: He's a Serious Snacker. Disick has said that he loves to eat in bed at night, especially when it involves snacking. His favorite things to snack on in bed are goldfish crackers and pretzels.
Number One: He Does Not Always Wear Underwear. Disick revealed in an interview that he never wears underwear with suits. So, if you ever spot Disick in a suit, chances are he's going commando! The more you know. We hope you enjoyed our list of 15 things you didn't know about Scott Disick!