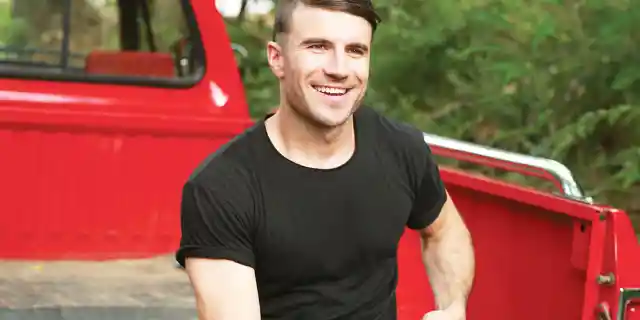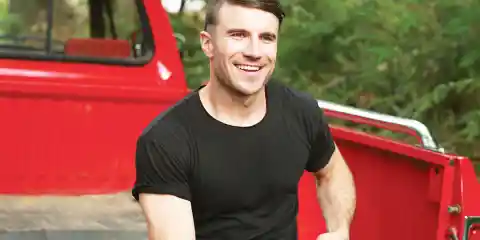 In this day and age, you don't even have to be a country fan to know about Southern musician and heartthrob, Sam Hunt. However, if you think he's just a run-of-the-mill country artist, you may be in for a surprise. Fire up his new album Montevallo and read on to learn some things about this brand new star that you would never have guessed.
Number Fifteen: Sam Hunt Is a Real Life Country Boy
He's not faking that accent! Born and Raised in little bitty Cedartown, Georgia, Sam spent his childhood fishing, hunting and spending time outside with his grandfather, in the most traditional sense of the country lifestyle.
Number Fourteen: He's a Natural Athlete
Sam was a quarterback at Middle Tennessee State University and also at University of Alabama at Birmingham, where he graduated in 2007.
Number Thirteen: He Could Have Been Famous For Football
That's right, instead of singing, we could be cheering for Sam Hunt in the NFL, as right after graduating from college, the Kansas City Chief's invited him to come to their training camp! He decided to try it out since it was a rare opportunity, but when football didn't work out, he ended up in Nashville.
Number Twelve: Sam Started Out as a Writer
While most artists play local gigs, get noticed by a producer, get signed on a label, and go from there, Sam started his career by co-writing several songs that made their way to the charts very quickly, including songs by Kenny Chesney, Keith Urban, and Billy Currington.
Number Eleven: Don't Underestimate This Country Boy
Sam originally went to college majoring in philosophy! He had a deep interest in psychological aspects of people and the way they exist socially. Later he changed majors and graduated with a business degree in Economics.
Number Ten: Sam Hunt Wasn't Always a Musician
A lot of big time artists started their love and talent for music as a child, learning instruments, singing, and loving the music life early on. For Sam, his interest didn't begin until he finished high school and decided to learn how to play guitar. Even then he wasn't planning on making it a career, he just wanted a hobby for fun and killing time.
Number Nine: His Sound Is Something New, and People are in Love With It
Once Sam started his career in music, it took off quickly and he is already very well-known and beloved. In fact, in 2015, Sam Hunt won New Artist of the year award at the American Music Awards! Look out for part two, coming soon!