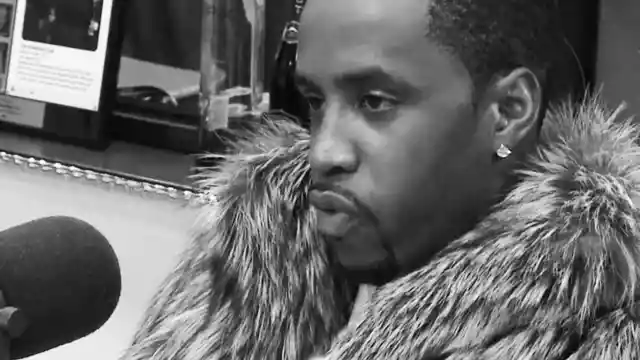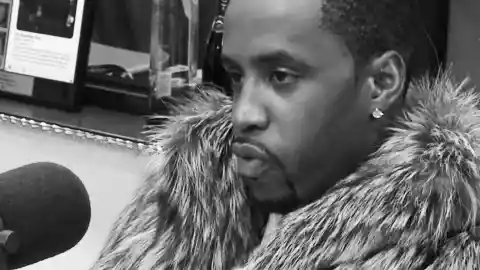 Nicki Minaj recently made headlines when she split with her longtime boyfriend Safaree of 12 years. She went on to date Maybach Music's Meek Mill whom she's now engaged to. Through all this, Safaree stayed in the background like he always was while with her. No one cared to hear his story, he wasn't as famous as Nicki and as a result he didn't get as much media attention. Now Safaree is here to let the world know his story in a very emotional song that's written from the heart. He features Marques Anthony on the chorus of "Love The Most" and together they deliver a great song.
A song that is written from the heart is a very powerful song. The message is deep and the emotions of the artist make the whole packaging more appealing. A song sincerely written can be felt. Some artists are also so good, they make just lyrics seem like they are telling a tale of something they went through. Some of them even know how to time the release of such songs. After a nasty experience, an artist will release a song with a message that hints on that and the fans will buy and download it in masses thinking it's a revelation.
First things first, I had no idea Safaree could rap this good. This dude is great and i was exceedingly impressed. He stayed in the background too long he was about to be another talent that goes unnoticed. On "Love The Most" he has his rap act so pulled together it is simply mind-blowingly splendid. He is well articulated, you will audibly hear every word of every line. This is a very important factor especially if the audience must here the lyrics to the song.
And speaking of lyrics, Safaree maintained an impressive rhyme pattern in the lyrics of this song. You know sometimes songwriters lose the message and appeal when they try to focus on rhyme or lose the rhyme when they try to focus on the message. Safaree however has all these factors playing comfortably and fairly alongside each other. It is just incredible when you listen to how well he does this. The flow that accompanies these highly impressive lyrics is also catchy and it does a good job keeping you hooked to the song.
On "Love The Most," Safaree is revealing a lot but not like its scandalous or anything, no. It's just that he gets to tell his side of the story and let us know what was going on. I cannot confirm how true the information in the lyrics is or if it's just lyrics. But it sounds very heartfelt and that factor about the song is outstanding. From the song, you are able to tell it wasn't a walk in the park for him dealing with all that he had to deal with. He talks about the sacrifices he made for her, how he was there, how he was never appreciated but didn't mind as long as she was doing well. This carefully written song is chronologically flowing you will feel like you know exactly the count of every major event that Safaree went through.
Marques Anthony does well with the vocals to compliment a song that is full of sadness and a bit of regret. He sings the chorus emotionally and it is also heartfelt staying true to the entire packaging of this song. This is a great song, whether considering that it might be guided by emotion of it is just another well written, well sang and well produced song. Nicki Minaj recently responded to it, you might want to look for those tweets.