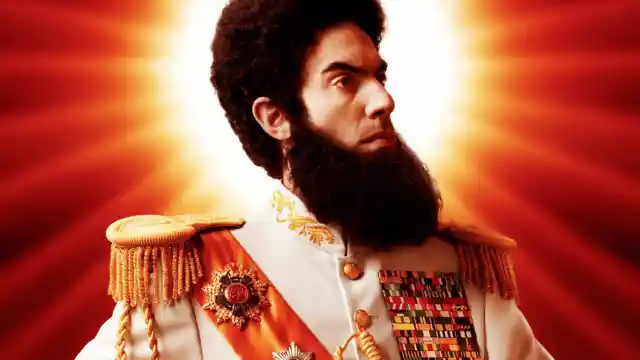 You might know Sacha Baron Cohen better as Borat or Bruno, but what do you really know about the man beneath the mask? Though Cohen has spent a considerable amount of time in the spotlight (for both negative and positive reasons), there are still some things that many people don't know about him. With that in mind, here we present our list of 15 things you probably didn't know about Sacha Baron Cohen. Check out part one below, and stay tuned for part two, coming soon!
Number Fifteen: He Studied History in College. Cohen attended Cambridge University, and it was there that he studied history. He wrote his thesis on the role of Jewish culture in the U.S. civil rights movement.
Number Fourteen: He Used to Be a Male Model. Before he got his start in comedy and hit it big as an actor, the star of Borat used to be a real life male model! He appeared in several fashion magazines, and his experience as a model reportedly inspired the idea of Bruno.
Number Thirteen: His Appearance at the 2006 MTV Movie Awards Was Cut. At the 2006 MTV Movie Awards, Cohen arrived as Borat and greeted the audience by saying, "Good evening, gentlemen and prostitutes." At the moment when he was supposed to introduce Gnarls Barkley, he instead commented on Jessica Simpson's camel toe. It aired once, but the whole thing was cut from later rebroadcasts.
Number Twelve: Borat's Village Is Actually in Romania. Though part of Borat focuses on Kazakhstan, the village where the movie is filmed in is actually in Romania. The Romanian village is called Glod, which translates to "mud."
Number Eleven: He Convinced a Conservative Politician to Smoke Weed. On an episode of Da Ali G Show, Cohen interviewed Neil Hamilton, who is a former Conservative Member of Parliament. On the show, Cohen offers Hamilton a joint, and Hamilton accepts. However, Hamilton said he could not taste anything in the joint, so it may not have been real.
Number Ten: He Gave a Harvard Class Day Address as Ali G. At Harvard, Cohen gave a Harvard Class Day address as his character of Ali G. He told students that they were "da most cleverest of students in America." Previous Class Day speakers include Bill Clinton and Ben Bernanke.
Number Nine: He Has Worked With His Brother. One of Cohen's brothers is a composer, and the two have actually worked on Sacha's films together!