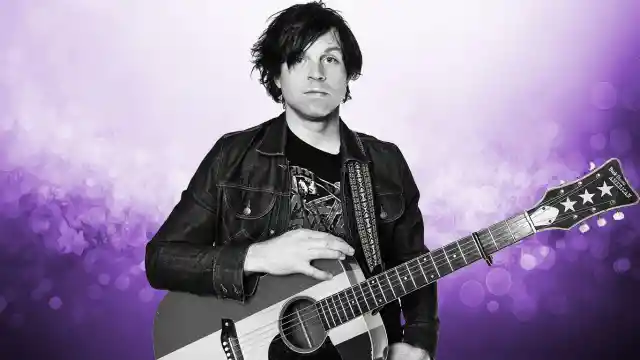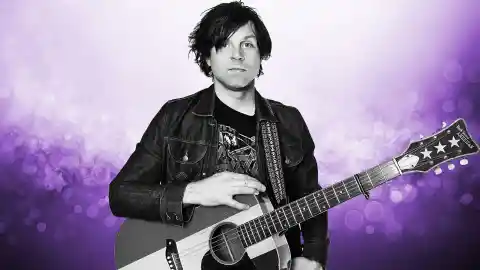 Ryan Adams, at one point, was the most depressing person I knew and he was my best friend when I was in the dumps (usually because of a girl). Heartbreaker was my post-high school late night cigarette-smoking comrade in CD form.
I think that album got me through the highs and lows of liking a lot of girls while never actually dating any of them. I believe the three major players in my lackluster love game were Rachel, Katie, and Beth. Being 18 was hard. "Dear Chicago" got me through a summer when I was living in southwest Wisconsin pining for a St. Paul, Minnesota girl who was going to school in Madison, WI. Though she wasn't from Chicago, we were the characters in the song—I wanted to get over her (preferably with a girl named Lisa) but couldn't quite do it because if Lisa had asked me if she reminded me of Steph I would've, to quote RA: "laughed and lit a cigarette, (and) said "that's impossible to do." Like most things, time helped and so did another girl.
After I got over St. Paul and the entire Demolition album that birthed "Chicago" I moved on to another girl and took a step back to the 2001 album, Gold, and more particularly the song, "Sylvia Plath." There's nothing like sitting alone in the dark drinking whiskey while listening to that song—and I used to do that a troubling amount. All I wanted was Amanda to become the non-fictional but fictional character Adams was describing in his tribute to the oft troubled yet charming Sylvia Plath. I wanted her to "take me to France…ask me to dance in a mansion on the top of a hill, she'd ash on the carpet and slip me a pill and she'd get me pretty loaded on gin." Is that too much to ask?
It never happened. Not even close. We watched Gone With the Wind one weekend in autumn and broke up shortly after. When the dust settled with Amanda there was Emily. About a year after the rise of Emily was the fall. She was the biggest heartbreak of them all but I had no need for the 2000 Adams album, Heartbreaker, because I had Ryan's 2005 effort, Jacksonville City Nights loaded and spinning.
Due to the magnitude of the Emily breakup I had Nights in and on repeat to accompany my alcoholism for the better part of six months. My roommates probably enjoyed that quite a bit. Regardless of what they thought, it was better than whining along with other music of the day, including but not limited to: Nickelback's "Photograph," Kelly Clarkson's "Since U Been Gone," or the Black Eyed Peas' "My Humps." I was too sad to listen to manufactured pain from pop singers—or reassurance from Fergie that there were other women out there who were equally lovely and equally lady-lumpy.
I needed the thorough and well-thought-out sadness of Ryan Adams. After Jacksonville City Nights, I took a break from dating. Then Amanda came back into my life, and then out, and then Kathleen was in until we broke up in 2007 and I hooked back up with Ryan by way of Easy Tiger. It's been a while since then and I haven't needed to sulk with the ol' sap lately. But who knows, someday I might need him again. If your stars have all gone blue, I'd like to offer you some songs from a guy who can empathize, Mr. Ryan Adams.
To understand Adams, it's helpful to know a little bit about where he started. He had a tough childhood in Jacksonville, North Carolina and dropped out of high school in 10th grade to play music. He played in a number of bands before starting the alt-country group, Whiskeytown—in the title track from the first album, Faithless Street, he sings, "I started this damn country band / 'cause punk rock was too hard to sing."
Three albums and some commercial success later, the early-20-something was armed with an arsenal of lonely drinking songs like "Houses on The Hill," "Desperate Ain't Lonely," "16 Days," "Black Arrow, Bleeding Heart" and "Too Drunk to Dream." In 2000, Adams turned down the electric guitars, stripped the songs to a folk level and upped the ante on tear stains with his first solo album, Heartbreaker. I'll start with his first solo album and go from there, adding a few tracks from the records he made with The Cardinals. The first Ryan Adams song on my list is from Heartbreaker and it's called, "In My Time of Need."
"In My Time of Need" covers many elements of sadness. In fact, it sounds like a song that was inspired by the Great Depression. RA is good at spinning a yarn and in this song, he starts the story with a drought. He sings, "'Cause when we need it most, there's no rain at all / and the dust just settles right there on the feed." He goes on to talk about a man working his hands to bleed because he's got mouths to feed. The protagonist married young, works his hand to bleed, to feed the kin born to he and his Mrs. They raised their kids the best they could during a drought, with ragged bodies and little support. The only comfort the man finds is in the smile of his spouse. The vocals push through this song at times clear, at times as whispers and throughout they paint a stark, sad picture of pain, loss, poverty and desolation.
The second song on the list is from Heartbreaker as well. It's called, "To Be The One." The song covers the following topics: loss, drug abuse, alcoholism, death, suicide, and failure. In the middle of the track Ryan asks the question, "I don't know which is worse / to wake up and see the sun / or to be the one, be the one / be the one that's gone." It's a sad and interesting question. Is it better to wake up in misery, trying to quell ones aches with pills and thoughts of suicide, or to be dead? It's a lonesome, naked song featuring a man, his voice, his guitar and some contemplation.
There are some sad songs on Gold, but none that make the list. So we press on to a collection of misfit songs from the album, Demolition. The first song is called,"Cry on Demand." The stage is Adams (presumably) and his lady parting ways. She's in tears. The chorus goes, "Cry on demand / how'd you learn to? / Cry on demand / why would you want to? / Teach me if you want to / though you don't have to / I just close my eyes and think of you." It's a real shoe gazer.
Musically, the saddest song on the album is either "She Wants to Play Hearts" or "Tomorrow." "She Wants to Play Hearts" is a sad song laced with analogies comparing a guy to a broken toy, rag doll and dancing marionette for a girl who uses him, but "Tomorrow" is a simple song about dropping someone off at the train station that is heading home tomorrow. No big deal, Ryan. Chin up, cheer up, buddy.
We'll skip Rock N Roll (though I do enjoy when he wails the refrain of "Anybody Wanna Take Me Home," it's just not sad enough). Let's move on to a beautiful song from an album called, Love is Hell. It's called, "Please Do Not Let Me Go." There are probably sadder songs in his collection, but the way he sings this one accompanied by a simple acoustic guitar and a haunting pedal steel is special. It's a reflective song with familiar content: loss, loneliness, longing.
From 2004's Love is Hell, we'll move onto a prolific year for Mr. Adams. In 2005, he released three albums: Cold Roses, Jacksonville City Nights and 29. There are a number of doozies from this trio, including "Now That You're Gone" and "When Will You Come Back Home" from Cold Roses, "Blue Sky Blues" from 29, and all of Jacksonville City Nights. I don't know if there are any albums more depressing from the opening line to the last—probably a few, but not many.
It begins with "A Kiss Before I Go," where he sings alongside a pedal steel: "The engine turns on a dime but I ain't going nowhere tonight / I ain't been going nowhere for quite a while." The song and album follows suit all the way to the final verse in "Don't Fail me Now." The albums ends desperately with Adams singing, "Just don't fail me now / you don't do me right / Why do you do me wrong when the rope gets tight? / When the rope gets tight." It's kind of like he was having a crying contest with Morrissey. And though I can't say who won, it was close. That being said, it is a fantastic album. It's laced with dismal moaning and pedal steel. It's beautiful and miserable all at the same time and it's perfect company for a person alone, schlepping through the bog of heartache that accompanies a breakup.
Since 2005, Ryan Adams has made a handful of albums. 2007's Easy Tiger followed by Cardinology, Orion, III/IV, Ashes & Fire and 2014's Ryan Adams. There are a few songs in that catalogue that could maybe make a C-team of sad songs, but nothing that compares to his work, dare I say, pre-Mandy Moore. Since getting married, he just isn't the same sad dude.
Which is great. Nobody should be as sad as his lyrics suggest he was from 1995-2005. Maybe it was a scam and we all bought in to it, but probably not. Maybe he was just a miserable, drunk, cigarette-smoking guy who went through the ringer in his 20s and needed to write songs to deal with it. Either way, I'm glad he did, because I know it helped one miserable drunk, cigarette-smoking guy deal with some stuff his 20s. Misery loves company, after all. And for many years I loved my best sad friend, Ryan Adams.