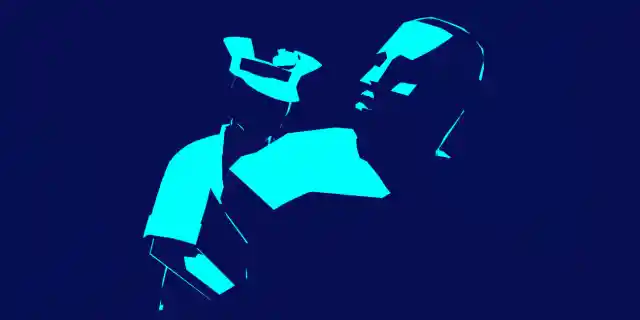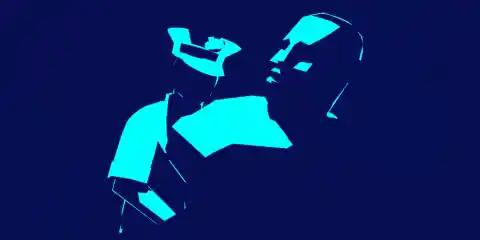 El-P and Killer Mike certainly aren't slacking on releasing new material since they became the indelible rap duo Run the Jewels back in 2013. They've released two full-length albums since (with last year's Run the Jewels 2 being almost unanimously considered last year's best hip-hop release), put out a slew of music videos, and have relentlessly toured. A day after El-P put on Instagram a 15-second snippet of music from Run the Jewels 3, he has unveiled yet another secret weapon: a music video for their song "Early".
El-P Tweeted on the morning of the release that he "and ‪@KillerMikeGTO have been waiting for the right time to drop this. Then we realized that it is (sadly) always the right time." The statement makes vital sense upon watching the animated video (created by digital artists Bug & Sluzzy). Fans of the group will tell you that Early is one of the most politically-charged songs the group has made, and this video gives it a new darkened edge.
The presentation in the video is similar to that of Killer Mike's "Reagan", with its reliance on a dark color scheme and inclusion of lyrics into the artwork. "Early" is less cartoonish though, which is appropriate as the video goes into harrowing territory. Killer Mike's first verse examines a scenario where his family becomes victimized by police brutality, and this animated representation is intense. When the chorus comes in (performed by singer Boots) the video greets us with images of protesting and surveillance that spells out Run the Jewels distaste with the current racial climate.
The chief principle behind Run the Jewels' success is that it combines the mentalities of El-P and Killer Mike into a truly rebellious whole. Killer Mike's social outrage turned out to be a relevant counter-point for El-P's Orwellian paranoia, which often makes for music that is as terrifying as it is uproarious. "That the true truth's truly gone/And yes there's a they, any time a man say there's not/Then you know that he lost the plot, what can I say?" raps El-P is his complex verse. The video's lasting image of the two rappers isolated in their own jail cells (Killer Mike a penitentiary, and El-P his own room), speaks on how while they may both come from different backgrounds, they're both fighting the same battle.
"Early" is a great song that just got turned into a great video. Bug & Sluzzy have captured Run the Jewels' stylish sense of grit perfectly, and in light of recent incidents involving racially-charged violence, it couldn't have come at a better time. Run the Jewels continues to be the most intelligent and captivating pair working in hip-hop right now, and this video shows their creative stamina isn't lessening at all.