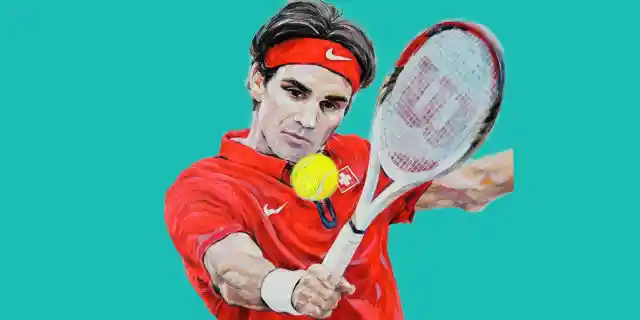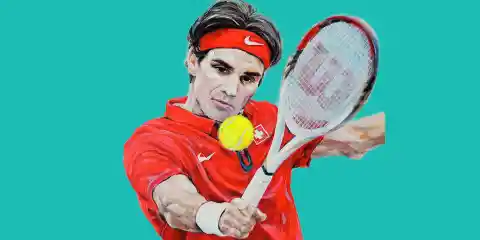 Roger Federer is one of the most recognizable and talented tennis players in the world. The 34-year-old Swiss professional player has won title after title and shows no signs of stopping. However, despite the fact that Federer has spent a considerable amount of time in the spotlight and under the scrutiny of the public eye, there are still some things that many people don't know. With that in mind, here we present our list of 15 things you probably didn't know about Roger Federer. Check out part one below, and stay tuned for part two, coming soon!
Number Fifteen: He Is the First Man in 45 Years to Be in Four Grand Slam Finals in the Same Year. And he's done it three times! Federer won three of the four titles in 2006 and 2007, and in 2009, he went 2 – 2.
Number Fourteen: He Has Won 90 More Grand Slam Matches Than the Next Active Player. Federer has won an impressive 285 grand slam matches, which is 90 more than Rafael Nadal's 195.
Number Thirteen: He Has Won 25 Percent of the Tournaments He Enters. Federer has won a hefty 86 titles out of 334 tournaments he's entered. Even more impressively, from 2004 to 2006, Federer won nearly 70 percent of the tournaments he played.
Number Twelve: He Is the All-Time Title Leader for Two Different Slams. Federer is the all-time title leader of Wimbledon, tied with Pete Sampras. He is also the all-time title leader of the U.S. Open, where he is tied with Pete Sampras and Jimmy Connors.
Number Eleven: He Has Won 40 or More Consecutive Matches at a Single Grand Slam Tournament Twice. Only three times in history has a man won 40 or more consecutive matches at a single grand slam tournament, and Federer has done it twice – at two different tournaments. The other person to accomplish this was Bjorn Borg, who won 41 straight matches at Wimbledon.
Number Ten: He Holds the Record for Most Consecutive Semifinals at a Grand Slam. And he also holds the title for most consecutive quarter-finals at a grand slam! Federer has been to 23 consecutive semifinals and 36 consecutive quarter-finals at a grand slam.
Number Nine: He Once Had a Streak of 105 Points Without a Single Unforced Error. Federer was playing John Isner when he had an impressive streak of 105 points without an unforced error on his behalf.