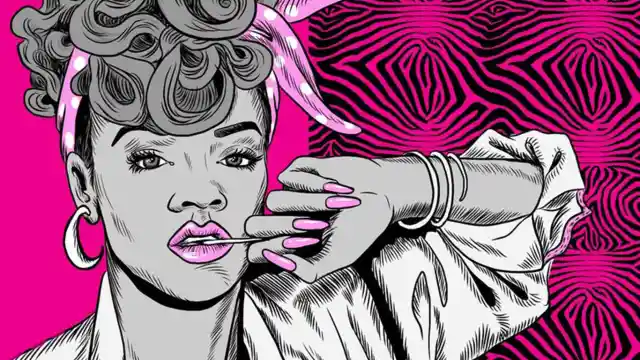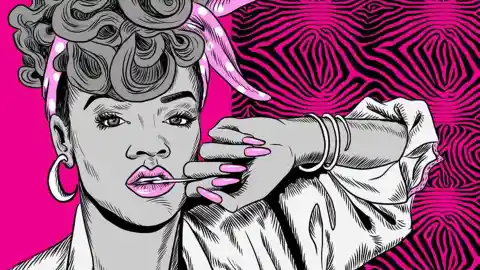 Hardcore megastar Rihanna has been all over the news lately for her collaborations that extend beyond music and delve into interactive advertising. The 27-year-old beauty has no qualms about her social media presence, and she has been relatively open and blunt with her fans. However, there are some interesting facts about the "Umbrella" singer that have slipped through the cracks. Here, we present 15 things you probably didn't know about Rihanna. Check out part one below, and stay tuned for part two, coming soon!
Number Fifteen: Her Name Is Not Pronounced the Way You Think. Though most people assume Rihanna's name is pronounced "Ree-ah-nah," it's actually pronounced "Ri-enna." How's that for a mind-blowing fact?
Number Fourteen: She Is Very Multi-Cultural. You may be aware that Rihanna is from Barbados, but are you aware of her other roots as well? Her mother is of Guyanese descent, and her father is both Irish and Barbadian.
Number Thirteen: She Is a Big Fan of Junk Food. While on tour, Rihanna eats a lot of Flaming Hot Cheetos and drinks a lot of Red Bull. She may eat well when she's at home, but on tour, she loves to indulge.
Number Twelve: She Loves Interacting With Her Audience While on Tour. Another habit Rihanna has while on tour is to interact with her fans without them knowing it. She will often go into the audience in an oversized hoodie and walk around before she actually performs.
Number Eleven: She Still Gets Nervous. Just like you and me, Rihanna is still human! She reportedly takes a shot of liquor before every show to calm her nerves and make her perform more smoothly.
Number Ten: She Had a Tumultuous Childhood. Many people are not aware that Rihanna used to suffer from extremely debilitating headaches as a child. She told very few people about these headaches, and in an interview, she sad "I never expressed how I felt."
Number Nine: She Is No Stranger to Exorcism. When Rihanna was young, she witnessed a live exorcism. She saw a group of people attempt to exorcise a young girl who would scream in a weird voice. She found it both terrifying and funny at the time.