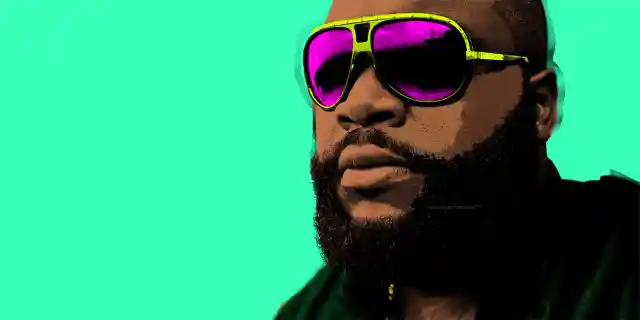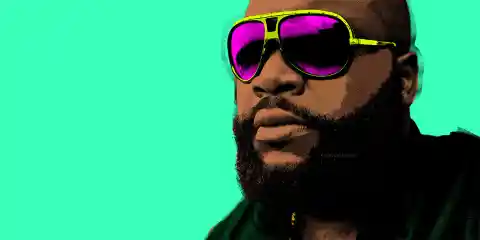 Rick Ross is one of the biggest rappers in hip-hop today – figuratively and literally. Bass-heavy and charismatic, Ross likes to make the kind of hip hop that works in headphones and in clubs. But there's a lot about the rapper that is not so widely known. But we're here to change that. Here's the first of the Rick Ross list of interesting facts.
Number Fifteen: He is Really Into Video Games. He loves video gaming so much that he actually claims to own every video game platform that has ever existed, from Xbox to Coleco. He can certainly afford it… (but what is Coleco?). In any case, he claims that playing video games is a way to relieve himself of stress when recording his music.
Number Fourteen: He is Very Focused on His Career. And, of course, on the lavish life his is able to afford and flaunt as a result of his success in music. With all the time he needs in a given day, he claims to only sleep two to three hours every night. That's an interesting recipe for success.
Number Thirteen: He Loves Tattoos. And all of the evidence you will need of this is inked onto his body. He's been getting them for a long time, too, after getting his first at age 13. And he has a lot of tattoos: he says he has over 500 total. We know he's a large man, but damn, that's a lot of surface area.
Number Twelve: He Was a Star Athlete Before Becoming a Star in Music. He was a football player in high school, one of the best during his time at Miami Carol City Senior High School. He even claims to have called his own plays during one of the team's playoff games.
Number Eleven: He's a Religious Man. He seems to be cocky based on his lyrics, but he says he prays every night. He's humble enough to give appreciation to God for what he's accomplished. His favorite bible passage is Psalms 27:1-4.
Number Ten: He Loves Kale Salad. Rick Ross can be healthy when he wants to be.
Number Nine: His Nickname is "Ricky Rozay." It was given to him by his friends because he loves to drink him some champagne. His favorite brand is Belaire Rose. This is just the beginning of the Rick Ross list; check back for the second half, coming soon.