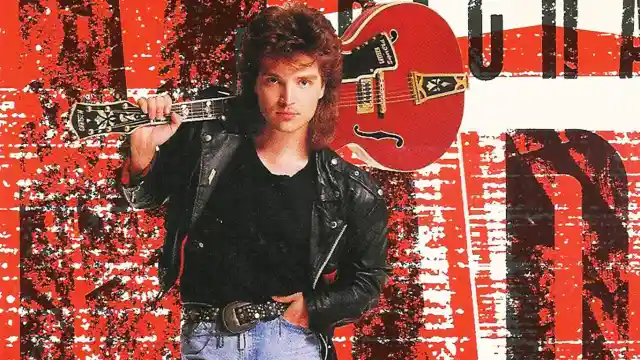 We already brought you part one of our list of 15 things you probably did not know about Richard Marx, and now we're back with part two! Check out eight more fascinating facts about the singer and producer that you definitely (probably) did not know below. You might be surprised by what you find out!
Number Eight: His Parents Were His Biggest Musical Influence. Marx has said that his parents are his most important musical influence, although he says he is also influenced by Elvis Presley and Sam Cooke.
Number Seven: He Wants to Focus on the Music. Rather than make his career about his style or creating controversy, Marx has made a career out of simply making music, and he likes it that way.
Number Six: He Married a Dirty Dancing Star. Marx's first wife was Cynthia Rhodes, who is best known for her role in Dirty Dancing as Penny Johnson. Rhodes also played roles in Flashdance and Staying Alive, and the two have three sons together. They were married for 25 years before splitting up.
Number Five: He Does Not Respect Reality Shows. Specifically, Marx has said that he does not enjoy shows like American Idol.
Number Four: He Ended Up Being on Celebrity Duets. Though Marx has said that he has no taste for music-related reality TV shows, he ended up going on the Simon Cowell-produced show called Celebrity Duets.
Number Three: He Has an Acting Career as Well. Marx has had a very successful musical career, but did you know he has had a moderately successful acting career as well? He has acted in movies like Coach Of The Year, A Night Out With Friends, and most recently, Back In The Day.
Number Two: His Demo Tape Was Rejected by Almost Every Record Label. When Marx sent out his demo tape before he was famous, almost every record label rejected him…except EMI/Manhattan Records. The president, Bruce Lundvall, knew that he had heard a star.
Number One: He Released 11 Studio Albums. Though Marx is a prolific songwriter and collaborator, he has also released 11 of his own studio albums. His career continues to soar, and his most recent album was released in 2014.