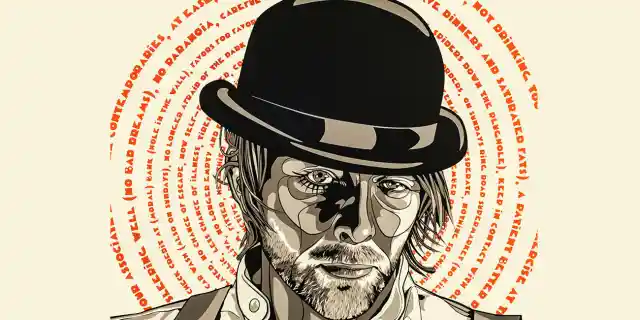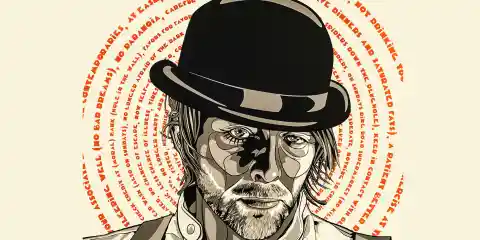 Radiohead has had some truly music-changing albums. Everyone may not listen to their music, or even be that familiar with the band, but almost everyone listens to some artist that would claim Radiohead as an influence. Here's part two of the list of things you might not know about the band (even if you are a fan).
Number Eight: It Took Time for Kid A to Be Recognized
It is now regarded by many as their best album, and it is almost universally recognized as their most innovative as it incorporates many elements of electronic music. But when it was released it was considered by many critics to be too ambitious and an undesirable departure from their previous work.
Number Seven: Jeff Buckley Was a Big Influence on the Band
Buckley is most well-known for his performance of "Hallelujah." Thom Yorke, in particular, appreciated the singer's falsetto style.
Number Six: The Name of Their Debut Album Came From a Prank Call
Radiohead's debut album is titled Pablo Honey. The words are taken from a line by The Jerky Boys, famous prank callers.
Number Five: Many Radiohead Songs Are Dedicated to Band Members' Children
"Hail to the Thief" is dedicated to Johnny Greenwood's son, Tamir. Additionally, "Amnesiac" is dedicated to Noah, Thom's son.
Number Four: Singer Thom Yorke Doesn't Have the Best Reputation
Some celebrities have been quite vocal about their issues with him. These celebrities include Miley Cyrus, Kanye West, and Jack Black.
Number Three: The Stylish Cover of Hail to the Thief is Meant to Represent Los Angeles
The cover art was designed by Stanley Downwood and Thom Yorke. It is meant to embody the strange ubiquity of advertising in the city of angels.
Number Two: They Gave Out Their Album In Rainbows For Free
Actually, it was pay-what-you-can. But about sixty percent of fans opted to download it for free.
Number One: It's a Common Misconception That the Voice on Their Song "Fitter Happier" is the Voice of Stephen Hawking
Who knows how this rumor got started – I guess just because there is a robotic voice on the track – people assumed it's Hawking's? Either way, it's definitely not true. The voice belongs to Thom Yorke (he just ran some effects over it). We hope you enjoyed our list of 15 things you didn't know about Radiohead!