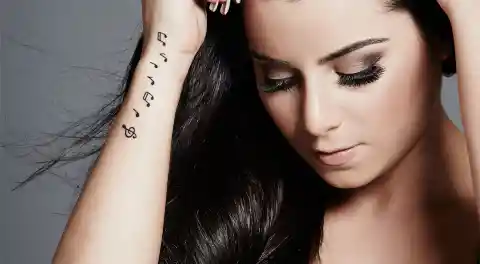 On first hearing the maturity and depth of singer Rachel Costanzo's voice, you'd be surprised to find out she is just 18. With an already impressive resume that includes time working with Katy Perry and hit maker Michael Parisi, CEO of Wunderkind Records (Liberation) who has worked closely with Muse, REM and Kylie Minogue, Costanzo's new single, "Miles Away," is a step into a vibrant new chapter of the singer's career.
"[It's] a song about love and loss. I wanted to write a song everyone could relate to in some way and connect with it," shares Costanzo with PPcorn. "This song means a lot to me as I have experienced loss in my life, and it means so much to me to have a song out there that helps others cope with loss as it's helped me."
A ballad that involves sweeping melodies and heartbreaking crescendos, it is the first time the Melbourne local has released a ballad as a single. "This song shows off my vocals and has a beautiful storyline and melody. I hope my fans see the true artist I am while listening to this song."
Working with duo Michael Paynter and Michael Delorenzis at MSquared Productions on the single, as well as established Aussie filmmaker Peter John of Epik Productions on the moving video, Costanzo continues to partner with some of Australia's best talent as she develops her sound. "MSquared Productions are incredible! No one compares to them and they are so creative and talented. I am so thankful for meeting such talented producers."
Falling in love with music at a young age, it seems Costanzo's destiny was mapped out early on in her life. "I started singing when I was around 7 years old and from there I developed as a young artist and met songwriters/ producers that helped me get my foot in the music industry door," she shares. "I truly fell in love with music the first time when I finished my own original, I was 9 years old."
A decade later, Costanzo finds her age to be an asset in the ever-changing industry. "Once I turned 18 a lot of new opportunities came my way. I am now able to perform at clubs and bars!" That being said, the young songstress has also learnt how to deal with criticism. "I deal with negativity simply by ignoring it. I always try and strive to be a better artist each day by using that negativity as motivation."
Notching up career highlights by the day (she points out the airplay of singles "Blindside" and "Starlight" on the radio as pivotal moments), the underlying passion for music and how it changes people is what drives this multi-talented instrumentalist."I want people to feel a sense of hope and happiness from my music. I want my music to be their reason why people wake up in the mornings. I want it to make people smile."
Rachel Costanzo's EP will be out later this year. You can connect with her on Facebook and YouTube.