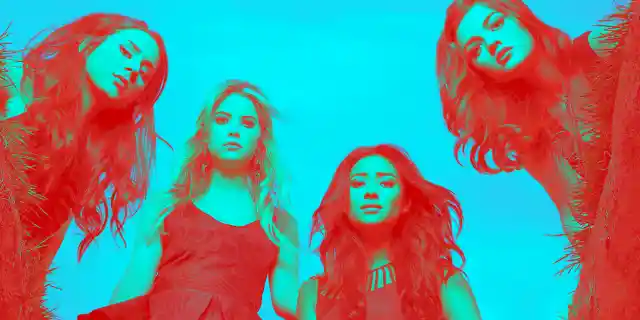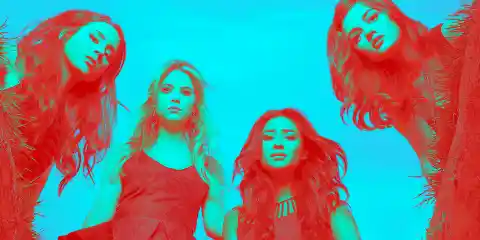 We already brought you some interesting facts about Pretty Little Liars. But in case you haven't had enough, here are a few more!
Number Eight: The Book Characters Look Completely Different On Television
In some cases when books become movies or television shows, there is some carry over when it comes to how the characters look. With Pretty Little Liars, that didn't happen. In the book world, Aria has black hair and blue eyes, Spencer has dirty blonde hair and green eyes, Hanna has auburn hair and brown eyes, and Emily is a strawberry blonde with green eyes. Emily is also bisexual and not lesbian.
Number Seven: None Of the Pretty Little Liars Cast Members Are Actually Teenagers
The cast of the show may look like teenagers on screen, but all of them are actually well past their awkward teenage years. Troian Bellisario (Spencer Hastings) is 29, Shay Mitchell (Emily Fields) is 28, Ashley Benson (Hanna Marin) is 25, Lucy Hale (Aria Montgomery) is 25, Sasha Pieterse (Alison DiLaurentis) is 19, Janel Parrish (Mona Vanderwaal) is 26, Ian Harding (Ezra Fitz) is 28, Tyler Blackburn (Caleb Rivers) is 28 and Keegan Allen (Toby Cavanaugh) is 25.
Number Six: Rosewood Is Real
Well not entirely real, but it is based on a real town in Pennsylvania. Rosewood is based on Rosemont, Pennsylvania, a suburb located near Philadelphia.
Number Five: Lucy Hale and Ashley Benson Knew Each Other Before Pretty Little Liars
Back before Facebook, there was the almighty MySpace. Somehow, Ashley Benson and Lucy Hale met on the site through mutual friends and then officially met at a party at Disneyland.
Number Four: The Book and Show Timeline Are Completely Different
Since the books came first, the show did not follow the timeline of the series very much. In the books, Alison's disappearance takes place the summer before the girls went into eighth grade, three years prior to the series beginning. In the television show, it only takes place one year earlier.
Number Three: Some Characters Are Based On Real People
The grand majority of the characters in the series are straight out of the books. The exceptions to this rule are Lucy Hale's (Aria's) brother and sister, Maggie and Wes. Lucy has a sister named Maggie, and a stepbrother named Wes. Maggie is Ezra's ex-girlfriend, and Wes is Ezra's brother.
Number Two: Everyone Could Have Been A
When A was still a mystery, it felt like anyone and everyone could have been A. Even the girls thought that their boyfriends could have been A or on the A team at one point or another. Both Toby and Caleb were suspects in season one, Paige in season three and Ezra in season four.
Number One: The Show May Not Be The End Of The Story
Producer Marlene King has said that once the show ends, she would like to make a television movie to continue the girls' story. There are no plans as of yet, so fans will have to wait and see what happens in the show's final seasons.