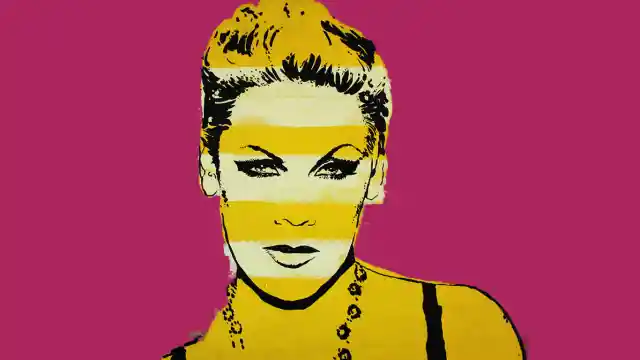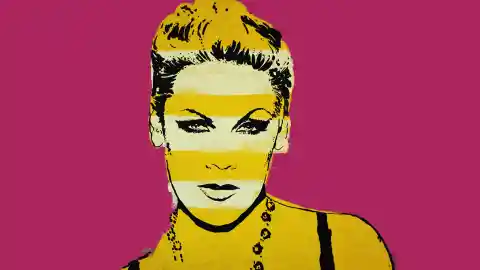 We already brought you part one of our list of 15 things you didn't know about Pink, and now we're back with part two! Check out eight more facts about the R&B star with the brightly colored hair below.
Number Eight: She Got Her Name From a Movie. Before she was Pink, she was just Alecia Moore. Pink got her iconic name from the character of Mr. Pink in Quentin Tarantino's Reservoir Dogs.
Number Seven: She Opened for N*Sync. When she first got onto the music scene, N*Synce asked her to open for them. They were wildly popular at the time, and her R&B-pop sound blended perfectly with the boy band's.
Number Six: She Has Gone Topless in Public Before. Pink once showed up to Christina Aguilera's birthday party wearing only body paint from the waist up. Well, that's one way to feel liberated! She reportedly also kissed Aguilera on the mouth before leaving the party.
Number Five: She Has Had Several Cameos in Film. Pink has appeared in many films, some of them unexpected. She has had cameos in Charlie's Angels: Full Throttle, Get Him to the Greek, Thanks for Sharing, Happy Feet Two, Rollerball and Catacombs.
Number Four: She Has Connections to Motley Crue. Pink used to date Tommy Lee, the drummer for Motley Crue. Imagine what musical children they would have had! Rebellious, too.
Number Three: She Was 5 Years Old When She Met Her First Celebrity. When Pink was just five years old, she met Brooke Shields. Little did Shields know she was in the presence of a future superstar.
Number Two: She Wrote "Please Don't Leave Me" About Her Husband. Pink is married to ex-motocross and motorcycle racer Carey Hart, and they have been married since 2006. However, the two have gone through some rough patches, and Pink's song titled "Please Don't Leave Me" was written about him.
Number One: She Is Still Going Strong. In the face of an industry that focuses so much on physical appearance, Pink continues to demolish taboos surrounding what it means to be a musician in the industry. She is widely considered to be the most trailblazing female musician of her pop generation, and not just because of her hair.