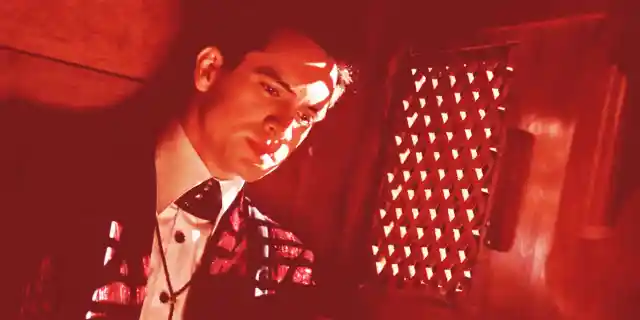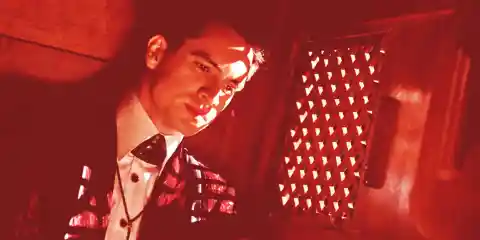 Remember the eccentrics of the earliest Panic! At The Disco videos? The steam-punk infused "Mona Lisa", and the whimsical fish bowl head-gear of the A Fever We Can't Sweat Out-era? The vegas-born band's release "Hallelujah" came alongside a video not quite as fantastical, but with CGI Tetris-maze effects abstract enough to make it recognizably Panic! At The Disco.
"Hallelujah" is Panic! At The Disco's only single to date that can't credit drummer Spencer Smith, who had been the only remaining founding member of the band—vocalist Brendon Urie joined later as a replacement guitarist—before his departure in April. It also marks Panic! At The Disco's first release in almost two years, following their fourth studio album Too Weird To Live, Too Rare To Die! in October 2013. "Hallelujah" has been long awaited, and both it and it's video centre on a theme typical of Panic! At The Disco: religion.
The video sees Urie take on two parallel characters: a priest, and a sinner. Through this, he creates a dialogue between the two, and depicts the sinner as searching for purgation. The way this turbulence is portrayed, however, uses a lot of bad CGI. This might be a bit distracting, but Panic! At The Disco's tribute to the Tetris-style maze game, Monument Valley is an interesting concept. It seems these scenes are taking place in the mind of the confessor; the maze is a puzzle he—according to Urie—"is trying to defeat in order to have some kind of catharsis." Urie's sinner follows a temptress through this maze, and she leads him astray multiple times before they finally reach the end: a dramatic leap of faith.
Religious imagery is bountiful throughout the video, yet this is entirely predictable when you consider even the title of Panic! At The Disco's newest single. While "Hallelujah" mirrors "This Is Gospel," and "I Write Sins Not Tragedies" in subject, it's video lacks production value. It's obvious Panic! At The Disco had an impressive vision for this video, but it just wasn't executed well. It lacked structure, and this really took the edge from the overall effect.