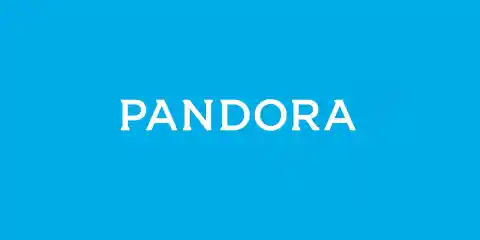 Pandora is one of the go-to sources for people to listen to music online and on the go. However, despite the fact that the company has spent a considerable amount of time in the spotlight and under the scrutiny of the public eye, there are still some things that many people don't know. With that in mind, here we present our list of 10 things you probably didn't know about Pandora. Well, what are you waiting for? Check it out for yourself below!
Number Ten: Pandora Is Not All About Music
While most people use the radio service to stream music, in fact, it streams non-music content as well. Users can listen to podcasts and comedy on Pandora.
Number Nine: It's the Official SXSW Streaming Partner
2016 is the very first year that the company is the official streaming partner of popular film and music festival SXSW. The company will offer a station during the festival that allows users to listen to the festival whether they're there or not. The station will be called the Pandora Discovery Den at SXSW.
Number Eight: It's Making Discovering New Music Easier With Browse
The company unveiled a new feature in January 2016 called Browse. Browse allows Pandora users to see stations that are specifically relevant to them and also allows users to interact with the content more profoundly on their iPhones.
Number Seven: It's Not Global
Because of the company's ubiquitous presence in the United States, it's easy to assume it's available everywhere. However, the truth is that the service is only available in the United States, Australia, and New Zealand.
Number Six: Before It Was Pandora, It Was Savage Beast
Savage Beast Technologies was founded by Tim Westergren, Will Glaser, and Jon Kraft. Glaser developed the Music Genome Project technology that the radio uses today and they changed the company's name to Pandora in 2004.
Number Five: Everyone Had to Pay in the Beginning
When the radio service launched, users had to pay to use it. However, the company eventually realized it was cutting out a giant chunk of its potential market and implemented advertising so it could provide a free service.
Number Four: It's Gotten More Than 50 Billion Thumbs Up
As of January 2015, Pandora users had collectively hit the thumbs up button 50 billion times. Impressive!
Number Three: It Used to Have a Podcast
The Pandora Podcast existed from 2006 to 2009 as a way to interview interesting musicians and cover music-related topics. The podcast was hosted by Kevin Seal.
Number Two: It's Not Affected by the Competition
It's no secret that there ae a lot of internet radio services that exist today – Beats 1, Spotify, Google, and Rdio, for example, However, Pandora co-founder Tim Westergren revealed that these other services haven't affected the company's growth. In fact, the company continues to grow.
Number One: It Didn't Pay for Marketing in Its First Five Years
According to Westergren, the concept behind Pandora was so exciting when it was first launched that they didn't need to pay for marketing – people would spread the word themselves. Westergren and his team spent the first five or six years with the company without spending a single cent on marketing. Thanks for reading!