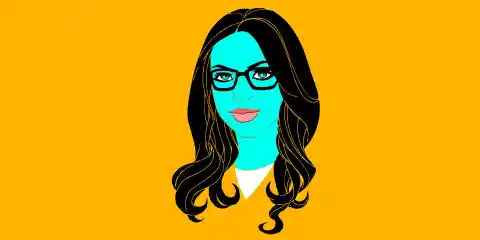 We already brought you part one of our list of 31 things you didn't know about Orange Is The New Black, and now we're back with part two! Check out 11 more fascinating facts about the Netflix original and cult classic that you definitely (probably) didn't know below. You might be surprised by what you find out!
Number Twenty-One: Laura Prepon Originally Auditioned for the Role of Piper. Although we're much happier with her playing Alex Vause, to be honest.
Number Twenty: Uzo Aduba Originally Auditioned for the Role of Janae Watson. Like with Prepon, we're much happier with Aduba's role as Suzanne Warren.
Number Nineteen: Uzo Aduba Was a Track Star Growing Up. There's something Aduba shares in common with the role she originally auditioned for – she was a track star in high school.
Number Eighteen: The Show's Writers Mention Eggplants a Lot. On three separate occasions in the show, the words "eggplant" and "retarded" are said in a joking manner. We're not really sure why, though.
Number Seventeen: Samira Wiley Doesn't Speak German. One of Samira Wiley's storylines as Poussey involves the time she spent in Germany. However, Wiley doesn't speak any German and had to work with a coach to prepare for the scenes.
Number Sixteen: Poussey's Girlfriend Is Actually German. Though we mentioned Samira Wiley doesn't actually speak German, the girl who plays her girlfriend, Nina Rausch, is actually German.
Number Fifteen: The Second Season Was Released on the Same Day as The Fault in Our Stars. The film adaptation of The Fault in Our Stars was released on the same day as the second season of OITNB. The book makes a cameo in the second season!
Number Fourteen: Miss Rosa Was on Veep. The person who plays Miss Rosa is Barbara Rosenblat, and she makes a guest appearance on Veep (with hair).
Number Thirteen: You Can Find Officer Bennett on How to Get Away With Murder. Officer Bennett is played by Matt McGorry, and if you just can't get enough of him, he plays a pretty important character in Shonda Rhimes' How to Get Away With Murder.
Number Twelve: Big Boo and Crazy Eyes Have a Deeper Connection. Uzo Aduba, who plays Crazy Eyes, and Lea DeLaria, who plays Big Boo, were actually on Broadway together before OITNB!
Number Eleven: The Cast Is Pretty Nerdy. Three major cast members are graduates of Juilliard: Lorraine Toussaint, who plays Vee, Danielle Brooks, who plays Taystee, and Samira Wiley, who plays Poussey. Stay tuned for part three of our list of 31 things you didn't know about Orange Is The New Black, coming soon!