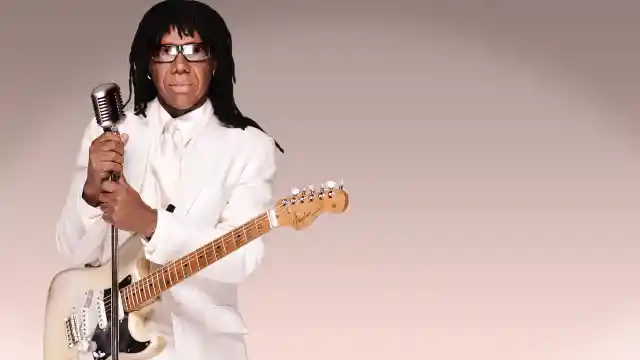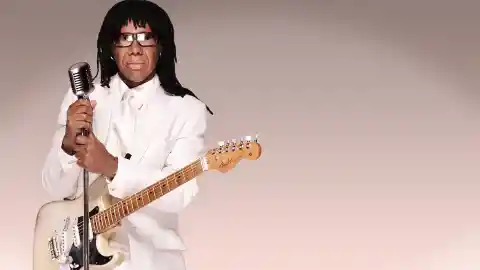 If you were anywhere near London's South Bank yesterday morning (June 22), you might have spotted a rare sight: Nile Rodgers busking. The accomplished New York City producer, disco legend, and lead guitarist for the funk band Chic, was in London to play a commercial event. He had been playing to tens of thousands of fans at the British Summer Time festival in Hyde Park, alongside Grace Jones just the previous evening, but apparently the inspiration also struck him to give a free performance in the street as well.
"This really was a blast today," Rodgers said about the experience. "I truly used to like busking. I made a decent living and some lifelong friends." He added that he started out his musical career when he was young and homeless by busking. He is reported to have earned £12.30 in his first 20 minutes yesterday morning. A crowd formed when he started to sing "Le Freak."
Rodgers was a superstar in the Harlem music scene in the 1980's, and has recently made up comeback after collaborating with Daft Punk on "Get Lucky" in 2013. He has also expressed admiration for and/or interest in collaborating with both the Arctic Monkeys, Miley Cyrus, and the Red Hot Chili Peppers. "I've always dug them for some reason," Rodgers said in an interview with Q Magazine.
Rodgers has also been very successful as collaborator and performer alongside many diverse acts, including David Bowie, Diana Ross, Aretha Franklin, Lady Gaga, Parliament Funkadelic, and Pharrell Williams. He began his career as an in-house guitarist at Harlem's world famous Apollo Theater. In his teens, Rodgers was a member of the Harlem chapter of the Black Panther Party, and he remains friendly with several former Panthers.
While busking alongside London's Thames River yesterday morning, Rodgers dressed in an intentionally unassuming way. He was wearing a wooly red hat, a multicolored scarf and a camel jacket. Rodgers is 62 years old and is scheduled to headline a homeless charity gala next month. He joked about the London busking experience: "I can afford a nice breakfast now."