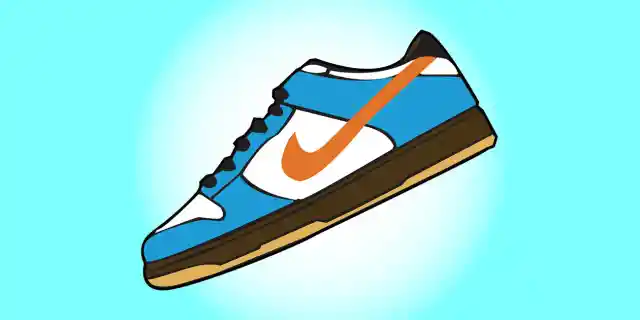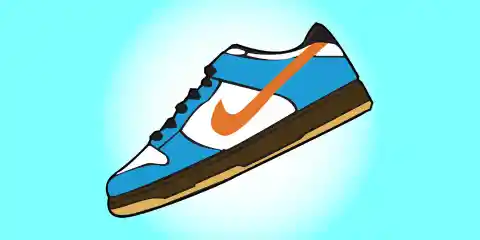 There's plenty to be said about Nike, arguably the most iconic brand in sports history. But we're already at our second to last installment of the list of 50 Things You Didn't Know about the brand. Check it out below, and look for the final installment soon.
Number Twenty: The Often Used Color "Columbia Blue" is Named After the Ivy League University. Many people might not associate the Ivy League with athletics, but the prestigious school actually have a long history of basketball tradition. New York City's Columbia University is no exception.
Number Nineteen: The Company Was Once Criticized for Having Distasteful T-Shirts. They were on display at the Nike Store in downtown Boston. They were criticized for having drug-related phrased like "Dope" and "Get High."
Number Eighteen: Air Force 1 Didn't Always Exist. The ever-popular model was first released in 1982, but there was then a four-year break, as the next incarnation didn't pop up until '86.
Number Seventeen: Another Nike Athlete Died Tragically. Len Bias died tragically before he could make an impact on the game of basketball. The company wanted the athlete – a design major at the University of Maryland – to be involved in the creation of their sneakers.
Number Sixteen: They Have Produced Some (Unfortunate Looking) Acid Wash Golf Shorts. To be fair, it was 1991. But after looking at them, it's hard to imagine they were ever bought and sold.
Number Fifteen: The Brand Has Recalled Products Simply Because They Were Unsatisfied with Them. One example is the Jeremy Fish x Nike SB Classic, which the company felt wasn't embossed properly.
Number Fourteen: The First Time a Beatles Song Was Used in a Commercial Was for Nike. The song was "Revolution No. 9."
Number Thirteen: Phil Knight Hated the Idea for the Livestrong Bracelet. The band went on to become hugely popular, but Knight thought the idea was dumb when he first heard it.
Number Twelve: The First Store Was Opened in California. It was back when the brand was called Blue Ribbon Sports, and it opened in 1967.
Number Eleven: The First EKIN (Nike Marketer) Was Phil Knight Himself. He was a traveling salesman when the brand was still starting out. That's it for this installment, but check back for the final one coming soon!