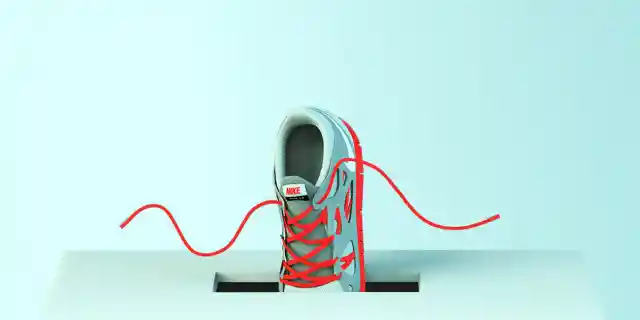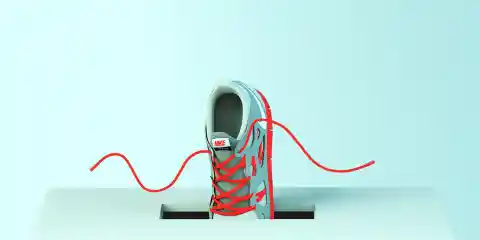 Nike has been around for half a century now – even longer if you count Blue Ribbon, its name before Nike. So it's fitting that we have ten facts for each decade of the iconic company's existence. Here's part three.
Number Twenty-Nine: Co-founder Phil Knight Decided to Try and Link Up With a Japanese Company After Writing a College Paper
He compared Japanese brands with German ones in the paper. And not too much later he would contact Onitsuka Tiger.
Number Twenty-Eight: The First Appearance of the Swoosh Was Not On a Sneaker
It was on a soccer clear instead. And it was the first time any type of footwear featured the logo.
Number Twenty-Seven: Phil Knight Has Made Numerous Donations to Oregon University
Out of his personal wealth, not through the company. Though owning the company doesn't hurt.
Number Twenty-Six: Air Max Sneakers Used to Be Full of a Greenhouse Gas
It was called SF6, but it's since been replaced by nitrogen. It actually makes the sneakers smaller.
Number Twenty-Five: Nike Sneakers Were Originally Produced in the United States
Now all of the production happens in East Asian countries. But this wasn't always the case.
Number Twenty-Four: One of the first Nike Sneakers – The Blazer – Was Named After the NBA Portland Trailblazer Franchise
And one of the first basketball players to sport the sneakers was Geoff Petrie. He is a former Trailblazer (literally and figuratively).
Number Twenty-Three: For a Year, Phil Knight Stepped Down as President of the Company
From 1983 to 1984 he was not acting as the president. It was a pivotal time for the company, as many of its endorsers were leaving. But in a few years, Michael Jordan would arrive and the company would have a new era of endorsements.
Number Twenty-Two: Nike Golf Predates Tiger Woods
Many associate the athlete with this branch of the brand. But their golf division actually existed since 1984 – over a decade before the signing of Tiger Woods in 1996.
Number Twenty-One: Their Current CEO Has No Connection With Nike's Historical Partner, The University of Oregon
Unlike Phil Knight and many big names in the company's history, current CEO Mark Parker actually attended Penn State. That's it for part three but look for part four, which will be out soon.