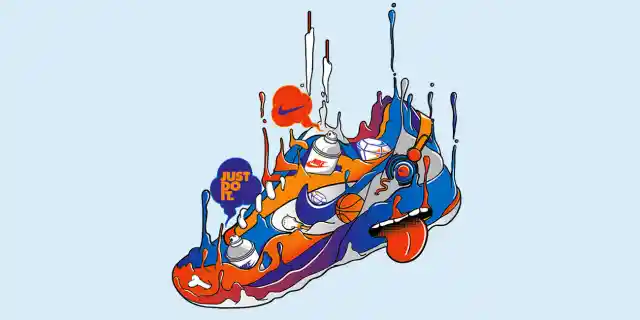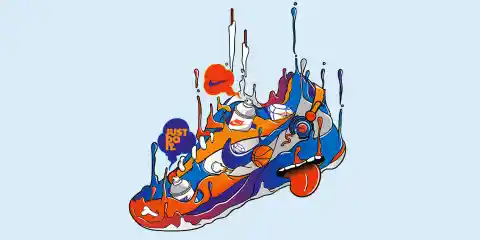 Nike has been making our favorite shoes for years, although most of us loyal customers still don't know a thing about the company. No need to search the internet; once again, we have the down low for you. All you have to do is check out this article! Also, don't forget to come back for the unveiling of the top 15 facts you never knew about Nike in our part two article!
Number Fifteen: The Other Name. Like many of the iconic brands today, Nike underwent a name change. Originally, the company was called Blue Ribbon Sports, and was more of a sports utility store than a shoe factory. The company split from its line of Japanese-made shoes, and started creating their own lines of running sneakers. They changed the name to Nike, after the Greek goddess of victory.
Number Fourteen: A Work in Progress. While the take-off of Nike was still just an idea, found Bill Bowerman began experimenting with his line of sneakers. He theorized that a "waffle-shaped" sole in a shoe would make them better fit for running. So, he snatched up his wife's waffle maker, and started burning rubber.
Number Thirteen: It Started with a Handshake. The Nike brand was founded the good old-fashioned way: a handshake. In a world where contracts and clauses were only an idea for the future, Bowerman and Phil Knight took a leap of faith on each other offering no security but a handshake and the other's world. Today it seems just silly, but the morals of the past proved to work in this case.
Number Twelve: In Focus. We all know that Nike is responsible for a plethora of product lines, with what seems to have no limits. In fact, they have even produced a line of eyeglasses. They can cost a pretty penny to bear Nike's name, but offer the most reliable quality.
Number Eleven: Pending Approval. Owning a successful company can be rewarding, but it can also have significant drawbacks. If you have been paying attention to the brand's recent developments, you may have heard the joke that founder Phil Knight's retirement is "pending approval". It was originally thought to be a joke, but it is really no joke at all. The company's board of directors gets to decide if Knight deserves a rest.
Number Ten: The Swoosh. The Nike "Swoosh" has become an internationally-recognized icon in the marketing industry; it is arguably one of the most successful icons as of today. Remarkably, it only cost Knight and Bowerman about $35. It was created by a young, freelance graphic artist by the name of Carolyn Davidson. Since the logo's takeoff, she was repaid for her idea with a diamond Swoosh ring, as well as a fortune in Nike stock.
Number Nine: Getting an Emmy. Not only has the company achieved amazing marketing goals, but it has also been recognized for its filming talents. Nike has received not one, but two Emmy Awards for their commercials. Also, don't forget to come back for the unveiling of the top 15 facts you never knew about Nike in our part two article!