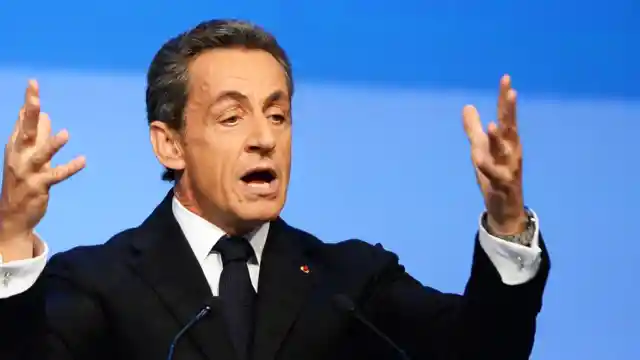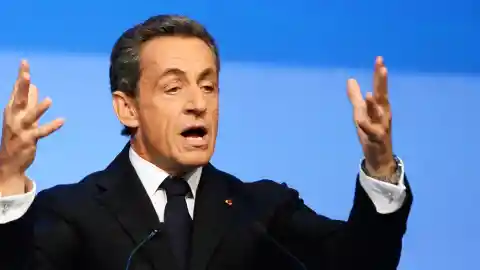 We already brought you part one of our list of 15 things you didn't know about Nicolas Sarkozy, and now we're back with part two! Check out eight more fascinating details about the former French president's life that you definitely (probably) did not know below. You might be surprised by what you find out!
Number Eight: He Can't Stand Angela Merkel. It's no secret that the former French president and current Chancellor of Germany don't like each other, but Sarkozy took things one step further when he lashed out in regards to Merkel's appearance. He said, "[Merkel] says she is on a diet and then helps herself to a second helping of cheese."
Number Seven: He Has Had Children With Each of His Wives. Sarkozy has fathered children with each of the three women he has married. He has four children altogether. Pierre was born in 1985, Jean in 1987, Louis in 1997, and Giulia in 2011.
Number Six: He Announced His Candidacy in 2012 Via Twitter. In an unprecedented move, Sarkozy decided to announce his presidential candidacy in 2012 on Twitter, of all places.
Number Five: He Accused Condoleeza Rice of Being an Immigrant. In 2007, Sarkozy accused Condoleeza Rice of having immigrant roots. He also accused Madeleine Albright and Colin Powell of having immigrant roots. Rice's parents are both American.
Number Four: He Is an Aquarius. Sarkozy was born on January 28, which makes his astrological sign Aquarius. People with the astrological sign of Aquarius are said to be humanitarians, progressive and truth-seekers.
Number Three: His Presidency Was Nicknamed "Bling-Bling." Due to his brash leadership style that is driven by celebrities and the pursuance of tradition, many critics began describing Sarkozy's presidency "bling-bling."
Number Two: He Was Raised as Roman Catholic. Sarkozy is the son of a Hungarian immigrant and a French mother with Greek and Jewish roots. He was baptized as a Roman Catholic.
Number One: He Has Saved Lives. Despite the reputation Sarkozy has earned as a womanizer and a backwards politician, he has actually saved several children's lives before. In 1993, Sarkozy personally helped to save infants that were being held hostage by a man in a kindergarten. The man was later apprehended and killed by the police.