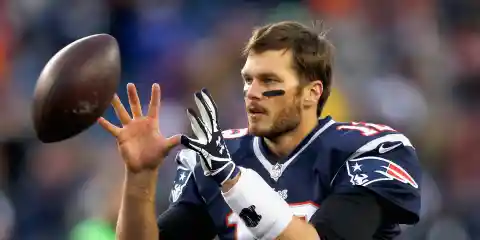 huffingtonpost.com
Tom Brady will serve his 4-game suspension for the upcoming season, after NFL Commissioner Roger Goodell upheld the league's decision to suspend the quarterback. Brady was suspended four games in May after footballs used by the New England Patriots in the AFC Championship Game against the Indianapolis Colts were deflated. Playing with either inflated or underinflated footballs is against the NFL guidelines, which state all footballs used during games must be 12 1/2 to 13 1/2 pounds. The footballs the Patriots used during the AFC Championship Game were 2 pounds under the league's requirement. Brady and the Patriots would go on to defeat the Indianapolis Colts 45 to 7, which placed them in the Super Bowl XLIX game.
Even though the NFL was aware of the deflated footballs before the Super Bowl was played, the Patriots and Brady were not penalized citing an investigation. The Patriots were victorious against the Seattle Seahawks, and they won the Super Bowl 28 to 24. By March, an investigation by Ted Wells proved Brady played a role in the deflation of the footballs. The quarterback did not actually deflate the footballs, but he did instruct the Patriots' equipment employees to deflate the game balls. The Wells' report found that Brady and one of the equipment managers did exchange several texts in relation to the deflating the balls.
The report also stated that Brady had destroyed a cell phone he had been using, even though investigators requested access to his text messages and other electronic information. The NFL reported that more than 10,000 text messages were exchanged by Brady, but since he destroyed the phone, the messages could not be retrieved. "[Brady] went beyond a mere failure to cooperate in the investigation and supported a finding that he had sought to hide evidence of his own participation in the scheme," Commissioner Goodell stated. Besides Brady's suspension, the Patriots were fined $1 million and lost a 2016 first-round draft choice and a 2017 fourth-round draft choice. The NFL is confident they have made the proper decision to suspend Brady, even though the quarterback is still denying he had anything to do with deflating the footballs. Brady will be eligible to play on October 18th for a game against the Indianapolis Colts.