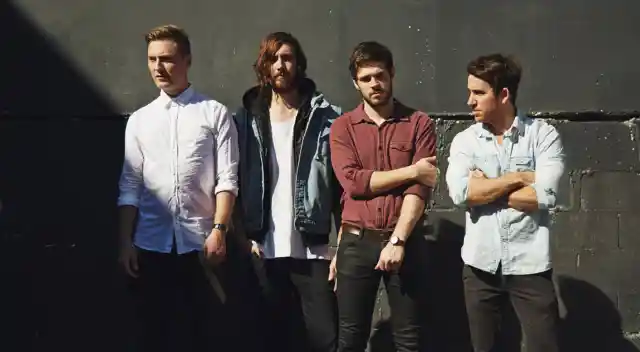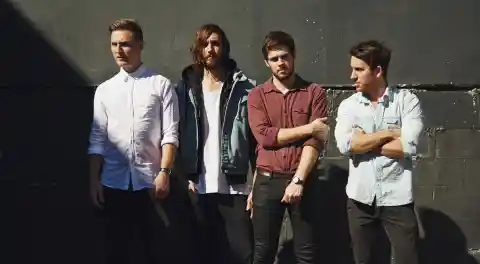 When it was announced last week that Aussie four piece New Empire was breaking up after ten years together, fans were understandably surprised. After the release of their album In A Breath through Tooth & Nail, it seemed like the world was their oyster. But, as lead singer Jeremy Fowler shares exclusively with PPcorn, the album also signaled the end of a season for the respected rock outfit.
"It was about a year ago when we released our third studio album In a Breath, that it felt like with the release of that album [it was] the completion of a season," explains Fowler. "I'm not sure that we realized that then at the time, but when it came around to start up this year and preparation for the future and thinking about a fourth studio album…it wasn't the right thing to step into a new album together."
A decision the band came to together, there is peace in Fowler's voice as he explains the process they went through coming to this point. "We really believe in seasons and times in life…For me creatively, it was like the New Empire tap switched off…it had been flowing for ten years. I just really felt like God was saying that this time is complete and thankfully there was a real unity and feeling amongst all of us that we were on the same page with it."
Ushering out their time as a band with a video clip for "In A Breath," they filmed a simple and moving clip to accompany the deeply personal song. "Since it was our last music video, something like that, we didn't want anything heavy. We wanted it to be more of a celebration than anything else," says Fowler.
Working with good friend and Director Peter John of Epik Films one final time (he is also responsible for clips "One Heart/Million Voices," "Relight the Fire" and "Ghost"), it was symbolic for the tight knit group. "It was really feeling like a family come together for one last meal…We didn't rush through the music video, we really wanted to make it as simple as possible and just have the four of us performing the song, just like it had been the whole journey."
Dedicating the video to family members who have passed away, the song carries special significance for Fowler, who wrote it about his mother. "It feels very fitting to be able to write a song for my mum that passed away a couple of years ago, and to be able to honor her with the last thing that we do with the band."
Formed when he was just 19, the role family has played in the success of the band is also payed tribute to in the video. "Knowing over the years how our parents, and mum in particular, have supported me in many ways; financially and just with being a personal cheer squad and all those kind of things over the years. To be able to really give that back and to also dedicate the music video not only to all our fans, but to anyone who has ever lost someone really close to them."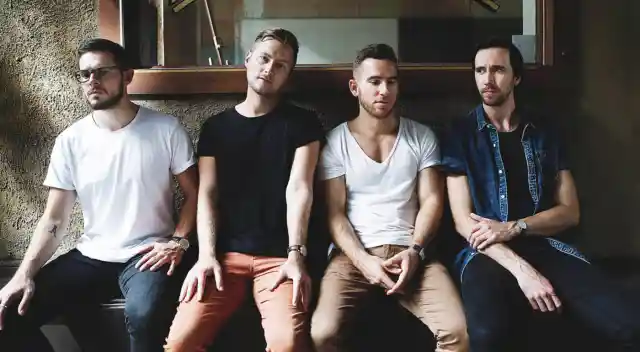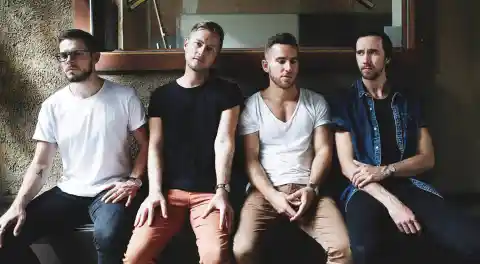 Beyond this, the music video is also for people who have lost their own loved ones. "I think the "In A Breath" song and music video is a real opportunity to bring healing into those wounds that may be there for people, and also a sense of celebration and hope for future. It was a perfect, perfect send off for us."
Announcing they would go on the road one more time on The Final Tour this October, the band will perform a longer live set than ever before as they bring songs from all three albums to the stage. "There will be an extra special sense of anticipation, the fact that everyone knows that basically these are last shows we ever do in the five cities that we go to. That in itself makes it more special because it's about savoring that one last time," says Fowler. "It will be something that we have never done before, in just getting to re-live the journey of the last ten years with the people that have made it all happen, which is our fans and our friends."
Since 2009, the quartet has released three albums, headlined tours across Australia, brought their music to the USA on Vans Warped Tour, and has supported artists like Switchfoot, Owl City and Good Charlotte. So when I asked Fowler to give me a highlight, he was surprisingly quick off the mark.
"One would be during our season in America for a couple of months, and again to see the world with Warped Tour and everyone we got to meet, every day. That was a really unique experience… We'd all say it was one of the best months or a couple of months of our lives."
Recounting a funny story about the time they, unbeknownst to him, drove through Manhattan while he was still in the shower, the experience is evidently something Fowler cherishes. "That was amazing, and also just getting to be a part of the Olympics with our song, "'One Heart/Million Voices" a few years ago was real highlight."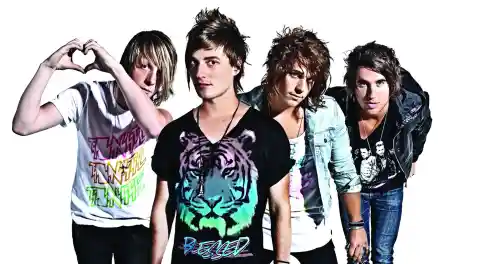 Reflecting on the last decade, Fowler says much has changed since the band began jamming in drummer Kale Kneale's garage as teens. "It has been a real transition from boyhood to manhood basically. Being able to taste many things that are up and on offer. Being able to visit so many different places, meet so many unique people and share experiences and connect through the vehicle of music has been absolutely life changing, it's really shaped me." He says.
"At the end of the day, it's love, family, friends, real relationships and my personal relationship with God. That is the thing that deeply satisfies."
As for what is ahead for the members of New Empire, the good news is that new opportunities and some much-needed respite are on the horizon. And with his own recording and producing career, as well as his upcoming solo project, Parisian, this won't be the last we hear from Jeremy Fowler. "I do have a new record in the mix with Parisian… It's definitely not the end of song-writing or playing music."
Closing my time with Fowler, I asked him what he wants to say to New Empire's fans. Speaking for the band, he shared these thoughts. "On behalf of all of us, just a massive thank you for joining with us over the last ten years. Thank you for wanting to be part of what was so dear and so close to us in our hearts. It has always been about sharing music with others and we've been blown away time and time again by the love, the support and by the talent that we see out there in people."
Perhaps the reason New Empire's fans have been so moved by their split is because there is a sense that the music was always made for them in their time of need. And as I say goodbye to Fowler, he enforces the point one final time.
"I would just encourage our fans as well to do the same, as you've seen us doing what we love and what we are passionate about. Just run off with those things as fast as you can, and make sure you're doing what you love," he says. "Basically from the bottom of my heart, we are just really appreciative of every moment we've been able to spend together."
New Empire's The Final Tour, in support of the Love Mercy Foundation, will come to Auckland, Adelaide, Melbourne, Brisbane and Sydney in October. You can purchase tickets here.