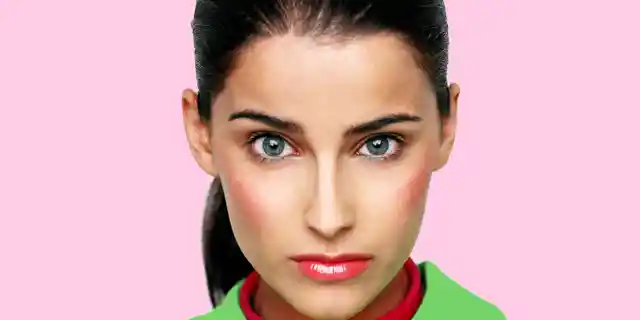 We recently brought you part one of our list of 15 interesting facts about pop artist Nelly Furtado. Now, we bring you part two, with eight more facts about the Canadian-Portuguese songstress, who, with hit singles like "I'm Like a Bird" and "Promiscuous" and "Say it Right," found international success and legions of devoted fans.
Number Eight: Nelly Furtado Had the Top Selling Album of 2006-2007
Loose, Furtado's third album, was released in June of 2006 and was an instant hit. With four chart-topping singles, the album quickly sold more than 12 million copies worldwide. This made it the top-selling album of the 2006-2007 cycle and the 22nd best-selling album of the 2000s.
Number Seven: She Worked as a Chambermaid
As a child, she spent many of her summers with her mother, working as a chambermaid. Her sister was also a housekeeper. The experience taught Furtado about hard work, developing in her a strong work ethic.
Number Six: She Has a Star on the Canadian Walk of Fame
In 2010, Nelly Furtado received a star on the Canadian Walk of Fame in Toronto. Other stars to receive the honor that year included singer-songwriter David Clayton-Thomas, skater Clara Hughes, and Will & Grace's Eric McCormack.
Number Five: She Plays Four Instruments
When she was nine, Furtado started learning to play both the trombone and the ukulele. She would later go on to learn the more traditional rock instruments of guitar and keyboards. However, she is best known for her voice and her songwriting, which she began doing at the age of 12.
Number Four: She wrote anthems for the European Football Championship and the Winter Olympics
In 2004, her song "Forҫa," off her second album, Folklore, became the official anthem of the European Football Championship. After playing the song at the conclusion of the event, she became a lifelong football fan. In 2010, she was similarly honored when she was tapped to write a song for the Winter Olympics being held in Vancouver that year. The song, "Bang the Drum," was written with Bryan Adams, and the two performed it during the opening ceremony of the event.
Number Three: She Has Acted a Few Times
Nelly Furtado has had a handful of acting roles over the years, including a role in the 2010 Canadian film, Score: A Hockey Musical, as a crazed hockey fan. She also had a bit part in the movie adaptation of Max Payne in 2008 and in a 2007 episode of CSI: NY. Furthermore, she was in the 2005 film, Nobody's Hero.
Number Two: She Wanted to be like Ani DiFranco
Among her wide array of influences, which include De La Soul, TLC, Juanes, Jeff Buckley, Oasis and Beck, she has said that her biggest influence has been folk-punk artist Ani DiFranco. To her, DiFranco represents the embodiment of "authentic individuality and rebellion." In 2006, she was quoted as saying "When I was a teenager, I wanted to be Ani DiFranco. I never wanted to be part of corporate music."
Number One: She recorded a song in Simlish
For the 2009 game The Sims 3 World Adventures, Furtado rerecorded her single, "Manos Al Aire," in Simlish. About her involvement, she was quoted as saying "I love languages and it was so fun singing in Simlish." A video for the re-recorded single was made available as well. Thank you for reading our list of 15 interesting facts about Nelly Furtado. We hope you enjoyed it!