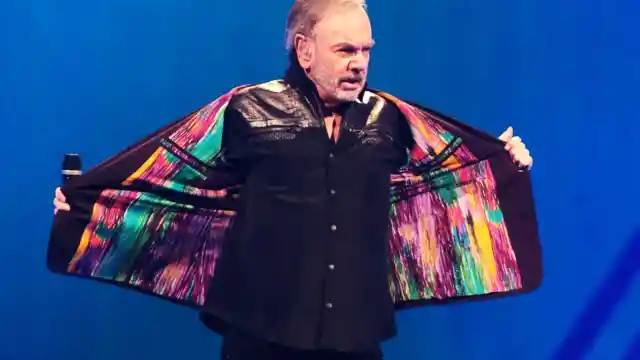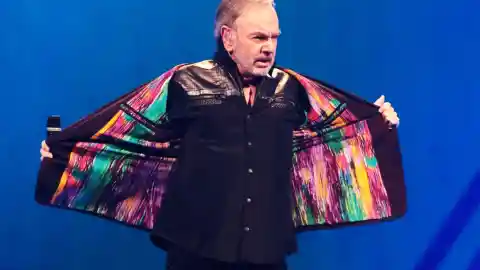 We already brought you part one of our list of 15 things you probably did not know about Neil Diamond, and now we're back with part two! Check out eight more fascinating facts about the "Sweet Caroline" singer that you definitely (probably) did not know below. You might be surprised by what you find out!
Number Eight: He Is a Musical Legend. Diamond has received a phenomenal 11 Grammy nominations, and he has also been inducted into the Rock and Roll Hall of Fame. He even has a star on the Hollywood Walk of Fame!
Number Seven: He Waited 42 Years Before One of His Albums Hit Number One. Diamond's 2008 album, Home Before Dark, was the first of his to hit the number one spot on Billboard. Amazingly, it hit number one 42 years after the start of his career. He has released a total of 32 albums throughout his career.
Number Six: He Wanted to Be a Biologist. In a 2003 interview, Diamond admitted that he wanted to pursue medicine before he began his career as a musician. He was inspired to study medicine when he lost his grandmother to cancer. However, his path changed when he got a songwriting deal while at NYU.
Number Five: His First Number One Single Was "Cracklin' Rosie." Diamond earned his first number one single in 1970, with his hit, "Cracklin' Rosie." While he had racked up a number of hits before "Cracklin' Rosie," none of them made it to the number one slot.
Number Four: His Soundtrack for a Movie Was Bigger Than the Movie Itself. Diamond penned the soundtrack for 1973's Jonathan Livingston Seagull. The soundtrack actually made more money than the movie!
Number Three: He Almost Said No to Quentin Tarantino. Tarantino wanted to use "Girl, You'll Be a Woman, Soon" for that iconic scene in Pulp Fiction where Uma Thurman lip syncs. However, it took a lot of convincing before Diamond agreed to let him use it.
Number Two: He Had One of the Most Expensive Divorces in History. Diamond had to pay $150 million as part of a divorce settlement with ex-wife Marcia Murphey. This is one of the most expensive divorces in history.
Number One: He Almost Wasn't Neil Diamond. Diamond was considering the names "Ice Charry" and "Noah Kaminsky" for his stage names before he decided on Neil Diamond. We're glad he stuck with his own name.