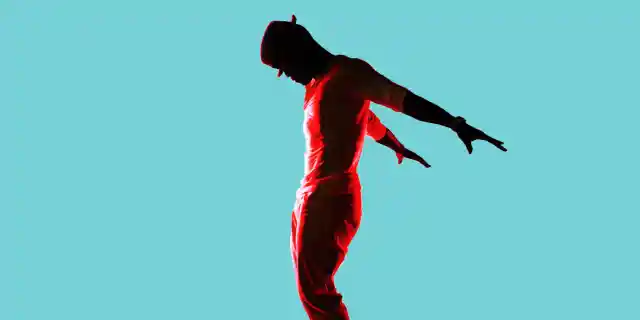 Ne-Yo's sixth studio album titled Non-Fiction was was released last year. And what can I say?! This follow-up of his 2012 album titled R.E.D is amazing. Non-Fiction continues to show off Ne-Yo's ability to evolve with the changing industry and meet the demands of the fans. Weren't you "so sick of love songs" dominating R&B albums? Didn't you ever wish we could get a variety of topics on an R&B album? If you did, give Ne-Yo a wand and call him a fairy because he just made your wish come true.
The album tells stories of situations almost everyone can relate to. The honesty in the lyrics is dumbfounding, and as you listen, you'll be saying to yourself things like, "I do that or I've done that," especially for the gentlemen. Ne-Yo speaks in the intro, and he makes you anticipate what the album contains. He tells you how "the story you are about to hear is complete fiction, however it is made up of true stories about real people. Thus creating real characters going through real things, thus making the story itself real." This mentally prepares you for some relating to do. This is an album that rotates around situations that occur in the cycle of love and relationships.
The second song (Deluxe Version), titled "Everybody Loves/The Def Of You," tells a story about a girl that loves him because he is a celebrity, he has celebrity friends, he goes to celebrity-filled events and he lives life in the fast lane. He doesn't mind all of this because he loves it and she's beautiful. Plus, he doesn't judge, everybody loves "the life." How true is this? I am willing to bet a lot of famous people or celebrity-affiliated people go through this. This is just a sneak peek of what to expect from the other stories told on this album.
Some of the best artists in the industry are featured on this album. We have Schoolboy Q on a track titled "Run/An Island," and after listening to it, I could not have imagined a better rapper to feature on the concept and beat of this song. Schoolboy Q's strong voice introduces us to the song, Ne-Yo's smooth voice picks it up perfectly from where he stops, and it's just incredible how well they do that.
Charisse Mills features on a song about a girl called Integrity; the song itself is titled "Integrity." "Integrity" tells a very captivating story with an unexpected twisted or change of mind. I don't want to ruin Ne-Yo's well-packaged surprise for you, so I will say no more about this song. T.I. from Hustle Gang also appears on this album on a song about a hardworking career woman who doesn't get what she's worth, and it is titled "One More." In this song, Ne-Yo, and T.I. recognize her and ask the bartender "for one more for the lady." Expect what you always expect from T.I. as he never disappoints.
"Mr. World Wide" Pitbull also features on a song titled "Time of Our Lives," and you know it's a party when it's Mr. World Wide on the track. This one is a Friday feel-good song that takes your troubles away till Monday. After a stressful week at work, Ne-Yo just updated your Friday playlist with a new party song to get your weekend going. Other features on this album are Jeezy on "Money Can't Buy," which was earlier released as a single in anticipation for the album; Juicy J on "She Knows" is another earlier released single, which has made heavy rotations on radio stations all over the world. Candice features on "She Said I'm Hood Tho," a song with a well-told story. Ne-Yo by all odds packaged this album with great collaborations, great artists, and the entire album is outstanding.
One thing you should expect from this album is great and well-told stories of real situations – situations that you might directly or indirectly relate to. As a whole, the entire album is magnificent and well done; the creativity behind this album cannot be missed. However, I am skeptical to predict whether or not we shall be getting as many hit songs from this album. Listening to it, you will definitely be hooked. It puts you in a trance and keeps you listening till song 19 (which is a great song by the way, but it is not an album with obvious "best songs"). What I can, however, assure you is that Ne-Yo has given us something different on this album. The concepts of the songs do not give much room for poetic lyrics as expected of R&B albums, but they sure give room for realistic lyrics and clever lines, where Ne-Yo does not let us down. Non-Fiction meets the competition from earlier released R&B albums since last year, and I greatly recommend you get yourself a copy.