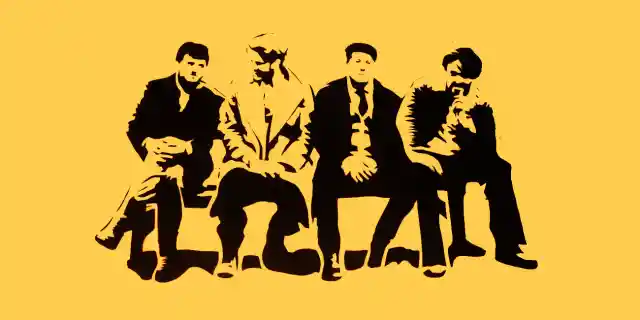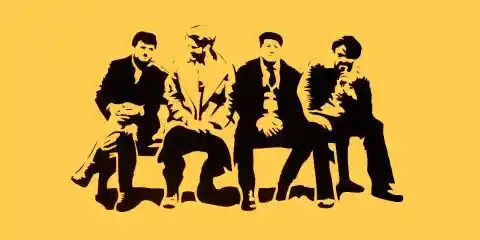 Mumford and Sons has been wowing listeners with their folk rock for nearly a decade. Releasing three extremely successful albums to date, including breakout debut, Sigh No More, and the Grammy-winning Babel, the band has gone platinum several times over in multiple countries. Featuring members Marcus Mumford (lead vocal/electric and acoustic guitar/drums), Ben Lovitt (vocals/keyboard/piano/synth), Winston Marshall (vocal/electric guitar/banjo) and Ted Dwane (vocals/bass guitar/double bass), their music has earned them numerous awards and fans the world over. Read on to find out more about this band of ever-evolving folk musicians, and look out for part two of our list, coming soon.
Number Fifteen: Toured on a Train. In 2011, Mumford and Sons, along with Old Crow Medicine Show and Edward Sharpe and the Magnetic Zeros, embarked on the first and last ever Railroad Revival Tour. The three bands toured from California to Louisiana in 50s and 60s-style railroad cars, collaborating at each of the five stops. A documentary about the tour, titled "Big Easy Express," premiered at the 2013 South by Southwest Festival.
Number Fourteen: They Have Their Own Production Company. The band created their own record label and live promotions company called Gentlemen of the Road. Through the label, an imprint of Island Records, the band released all three of their albums, as well as Edward Sharpe and the Magnetic Zeros' 2013 self-titled album.
Number Thirteen: They Have Their Own Festival. Gentlemen of the Road also organizes a touring festival every year. Dubbed the Stopover Festival, each stop features two days of music and various other activities in areas usually overlooked by most tours.
Number Twelve: Backed up Laura Marling. Marcus Mumford, Winston Marshall and Ted Dwane, used to back-up fellow British folk artist Laura Marling before they started out as a band themselves in 2007. Mumford and Sons has worked with Marling many more times since then, and were even acted as contributing musicians on her 2010 album, I Speak Because I Can.
Number Eleven: Went Electric for Wilder Mind. After taking a five-month break, Mumford and Sons came back with their third album, Wilder Mind, in 2015, bringing with them a whole new sound. Instead of banjos and acoustic guitars, they opted for electric guitars and drums. Of the change, the band has said that they wanted to "shake things up."
Number Ten: They Have Produced Other Artists. A few of the members of Mumford and Sons have tried their hand at the production side of music as well. Mumford recently produced the new King Charles album, as well as Christian Letts' 2015 album, Hold Fast. Lovett has produced albums for Peggy Sue and Simon Felice, and, most notably, Ellie Goulding's chart-topping album, Lights.
Number Nine: One Member Founded a Second Label. Besides Gentlemen of the Road, Lovett also co-founded a second record label. Communion Records was designed to help artists develop in the music industry. The label has aided in the release of albums from such notable artists as Gotye, Foy Vance and Ben Howard. Under the name Communion Presents, they also curate monthly nights of music in London, New York and Nashville. Please stay tuned for part two of our list of 15 interesting facts about Mumford and Sons.