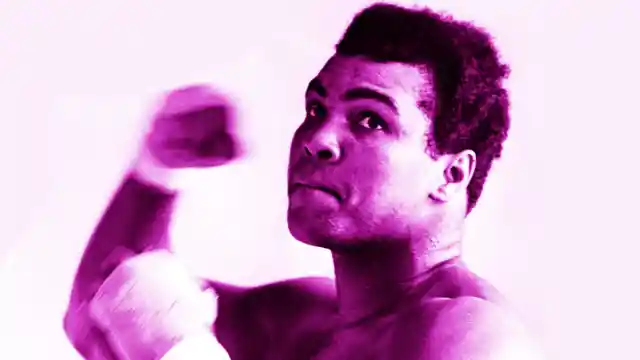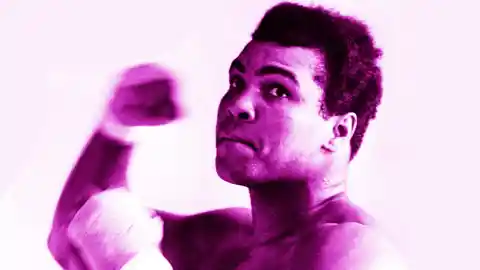 We already brought you part one of our list of 15 things you probably did not know about Muhammad Ali, and now we're back with part two! Check out eight more fascinating facts about the legendary boxer that you definitely (probably) did not know below. You might be surprised by what you find out!
Number Eight: He Almost Had His Legs Amputated. Ali fought Japanese wrestler Antonio Inoki in 1976, and after the fight, he nearly had to have both of his legs amputated. Inoki was able to kick Ali over and over so many times that he had to spend two weeks in the hospital.
Number Seven: He Believed in Himself. After Ali won the Golden Gloves of boxing in 1960, he knew that he really had a shot of becoming World Champion. Four years later, Ali became heavyweight champion of the world.
Number Six: He Could Hide His Fear Well. Though Ali did a lot of work to intimidate Sonny Liston before their fight, he said that he was "scared to death" in the days leading up to their first fight.
Number Five: He Was Inactive in His Prime. In terms of age, an athlete's ideal time to perform is from the ages of 25 to 29. However, it was during this time that Ali was involved in a Supreme Court case. Because of the case, he was inactive.
Number Four: He Has Been Married Four Times. And he has nine children from six different women. Ali got married in 1964, 1967, 1977, and 1986, and he is still married to the woman he married in 1986.
Number Three: He Starred in a Musical. It's true! While Ali was banned from the world of boxing, he took up Broadway. He starred in a Broadway musical titled Big Time Buck White, and the musical ran for one week.
Number Two: His Album Titled I Am The Greatest! Was Released Before He Was Actually the Greatest. Columbia Records released Ali's record titled I Am The Greatest! before he defeated Sonny Liston. Technically, his album was a bit preemptive.
Number One: Only One Person Has Had More Covers of Sports Illustrated Than Ali Has. And that person is Michael Jordan. It's safe to say that Ali has left a memorable imprint on the world of boxing, and sports in general.