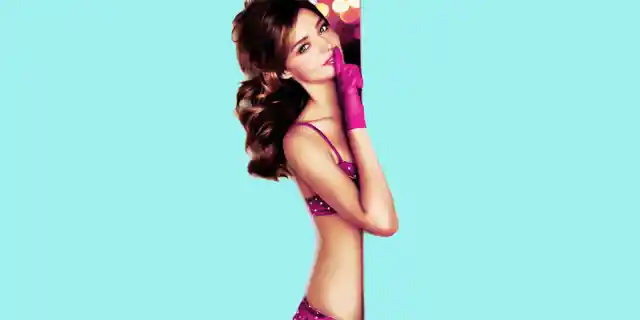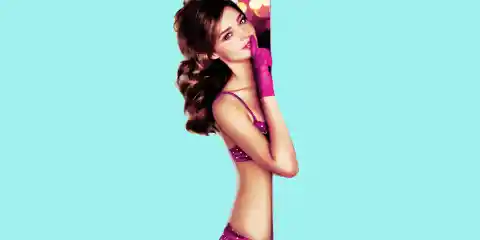 Miranda Kerr is one of the most recognizable models in the fashion industry. The 32-year-old Australian may have been around the block a few times, but she's still going strong. However, despite the fact that Kerr has spent a considerable amount of time in the spotlight and under the scrutiny of the public eye, there are still some things that many people don't know. With that in mind, here we present our list of 15 things you probably didn't know about Miranda Kerr. Check out part one below, and stay tuned for part two, coming soon!
Number Fifteen: She Was Victoria's Secret's First Australian. Kerr's beauty is obvious from the get-go, but did you know she was the very first Australian to model for Victoria's Secret?
Number Fourteen: She Started Modeling When She Was 13 Years Old. Kerr's first modeling job was at Chaay's Modelling Agency, and she joined the agency when she was just 13 years old! Clearly her beauty was recognizable from a very young age.
Number Thirteen: She Had a Grounded Childhood. Kerr grew up in Gunnedah, South Wales, in Australia. There, she grew up racing motorbikes and riding horses, and she said her childhood was "very grounding."
Number Twelve: She Was the First Woman to Walk the Catwalk in Project Runway. It's true! Kerr appeared on Project Runway for the 2006 finale as a model for Daniel Vosovic. She was the very first woman to walk the runway there.
Number Eleven: She Made a Cameo on HIMYM. Kerr appeared on the cult television show How I Met Your Mother after she had made a name for herself as a Victoria's Secret Angel. She appeared on the show alongside Adriana Lima, Marisa Miller, Heidi Klum, Selita Ebanks, and Alessandra Ambrosio.
Number Ten: She Is a Published Author. Kerr released a self-help book in 2009 titled Treasure Yourself. The book is designed to inspire young girls to pursue their dreams and increase their self-esteem.
Number Nine: She Was Vogue's First Pregnant Model. Kerr modeled for Vogue Australia in 2011 when she was six months pregnant, and she was the very first pregnant model for Vogue. Stay tuned for part two of our list of 15 things you didn't know about Miranda Kerr, coming soon!