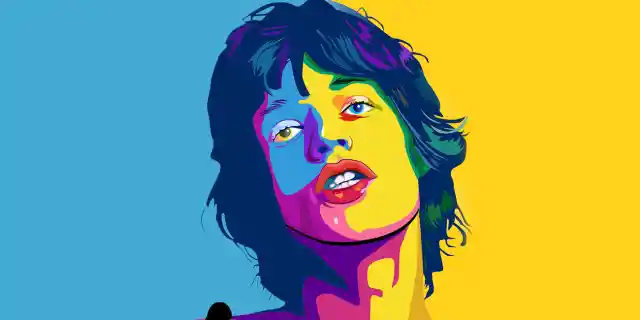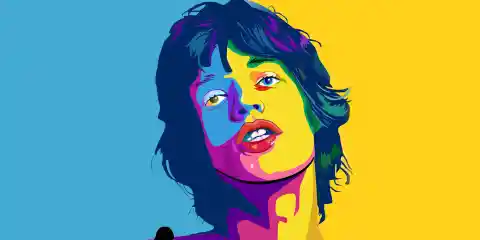 We already brought you part one of our list of 15 things you probably did not know about Mick Jagger, and now we're back with part two! Check out eight more fascinating facts about the singer and Rolling Stones frontman that you definitely (probably) did not know below. You might be surprised by what you find out!
Number Eight: Pete Townshend Wanted to Bang Him. It might sound crazy, but it's true! Townshend revealed in his autobiography that Jagger was the only man he ever wanted to be intimate with.
Number Seven: His Wedding Was Followed by a Star-Studded Jam Session. After Jagger got married to Bianca Perez-Mora Macia, there was reportedly a jam session that included Paul McCartney, Ringo Starr, Eric Clapton, Bobby Keys, Doris Troy, and Nicky Hopkins, among others.
Number Six: He Wanted to Stop When He Was 33. In 1972, Jagger pledged to quit his rock star lifestyle when he was 33 years old. Clearly (and thankfully for the rest of us), that didn't pan out.
Number Five: He Doesn't Like Working Too Much. Though Jagger has obviously done a lot of hard work in his life, he knows that life is about managing the balance between work and play. His advice to people who are exhausted from 50 hour work weeks is to work less and enjoy life more.
Number Four: He's Not Sick of any Stones Songs. You might think that Jagger is tired of performing at least one of the Stones' major hits, but he says that he really isn't! He calls them his "children" and still loves performing them.
Number Three: If He Wasn't a Rock Star, He Might Be a Ballet Dancer. When asked what he'd be doing if the Rolling Stones didn't end up hitting it big, Jagger said he might be helping out the situation in Africa…or he might be a ballet dancer!
Number Two: He's a Fan of Kings of Leon. As far as modern music goes, Jagger is a fan of both Kings of Leon and Green Day.
Number One: He Sings in the Shower. But rarely his own songs! We hope you enjoyed our list of 15 things you didn't know about Mick Jagger!