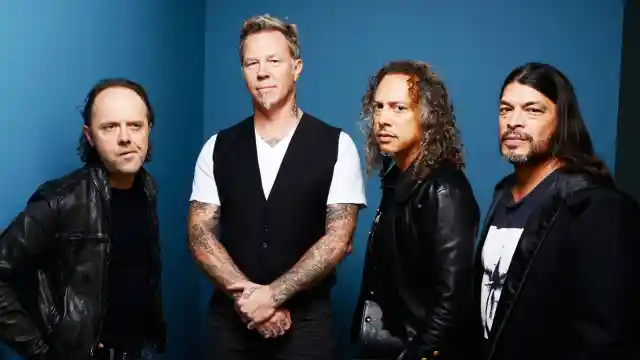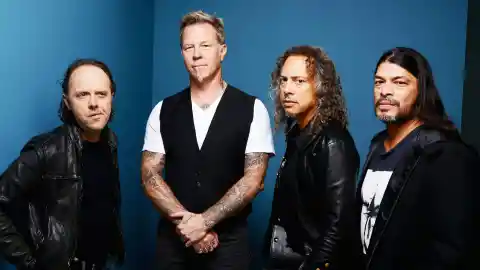 We already brought you part one of our list of 15 things you probably didn't know about Metallica, and now we're back with part two! Check out eight more things you definitely (probably) didn't know about one of America's most iconic heavy metal bands in history. You might be surprised by what you learn!
Number Eight: They Were in an Episode of The Simpsons. In 2006, Metallica appeared in an episode of The Simpsons titled "The Mook, the Chef, the Wife and her Homer." They appeared on the show after bands like Red Hot Chili Peppers, U2, and REM.
Number Seven: People Still Do Not Know How Cliff Burton Died. Though you may know that Metallica bassist Cliff Burton died in 1986 when the band's tour bus got into an accident, it is still unclear what exactly caused his death. A crane lifted the vehicle off of him, and he may have been living. However, the crane accidentally dropped the vehicle back onto him, and that may be what killed him.
Number Six: They Were Photographed by Anton Corbijn. Photographer Anton Corbijn is most well-known for taking pictures of U2 and Joy Divison. However, he also photographed Metallica in 1996 for their Load album.
Number Five: Dave Mustaine Left on Bad Terms. Mustaine was fired from the band in 1983. However, he was salty and insisted that he contributed a lot of the riffs that made his replacement, Kirk Hammett, famous.
Number Four: Lars Ulrich Can Scuba Dive. Ulrich is famously eclectic, but did you know one of his passions is diving? He has even been observed looking at diving magazines at live shows.
Number Three: They Are Featured on a Video Game. And not just any video game. Metallica's ninth album, Death Magnetic, was made available to play on Guitar Hero III: Legends of Rock on the exact same day it was physically released.
Number Two: Kirk Hammett Uses Rogaine. Hammett began losing his hair in the 1990s, but he has admitted to using Rogaine to keep his locks intact.
Number One: James Hetfield Was Involved With South Park. In the 199 film, South Park: Bigger, Longer and Uncut, Hetfield can be heard singing lead vocals on the track "Hell Isn't Good."