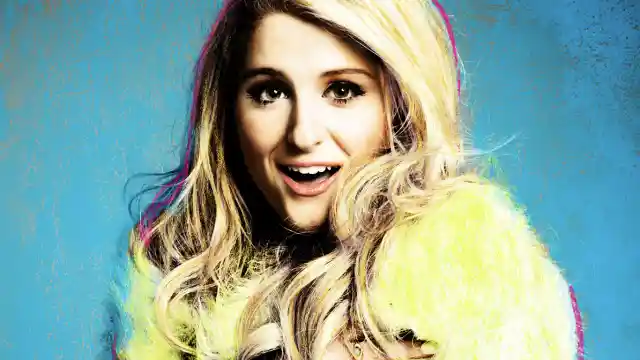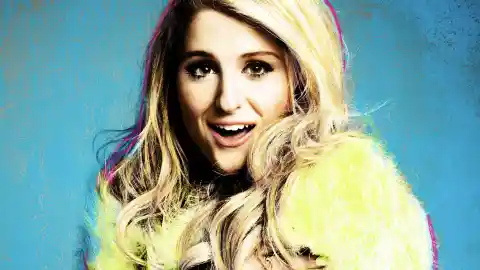 Singer Meghan Trainor achieved phenomenal success after her hit, "All About That Bass." But do you really know the star? Though the singer has been spending a lot of time in the spotlight as of late, there are still some things that most people don't know about her. Here, we present our list of 15 things you probably didn't know about Meghan Trainor. Check out part one below, and stay tuned for part two, coming soon!
Number Fifteen: She Began Her Career at the Age of Seven. Trainor wrote her very first song when she was just seven years old! The song was reportedly about how much she liked the fact that her aunt married a Trinidadian man whose named was Burton Toney.
Number Fourteen: She Has Some Caribbean Influence. According to Trainor, "Ever since I was 7, I grew up listening to Soca, the genre that's from there. It's my favorite sound."
Number Thirteen: She Wrote a Hit Song in Eight Minutes. According to Trainor, it only took her eight minutes to write "Lips Are Moving." "All About That Bass" only took 45 minutes to write. This means her two biggest hits were written in just an hour.
Number Twelve: She Is Multi-Talented. Trainor can not only sing and write music, but she can also play the piano, the ukulele, and the trumpet!
Number Eleven: She Was Shocked by the Success of "All About That Bass." Trainor said that she was extremely nervous about writing the song. The song was originally titled "All Bass, No Treble," but Trainor wanted to change it because "…it's, like, swag. It's cool. It's what us kids say."
Number Ten: Her Biggest Hit Was Passed Up by Other Artists. According to Digital Spy, artists like Beyonce and Adele passed on Trainor's biggest hit, "All About That Bass." She was then able to sing the song, which she also wrote, as mentioned above.
Number Nine: Her Mom Is Not a Fan of "All About That Bass." In fact, Trainor's mom actually thinks it is annoying! She has admitted that she became sick of the song, although Trainor has said that she still love it since her daughter sings it.