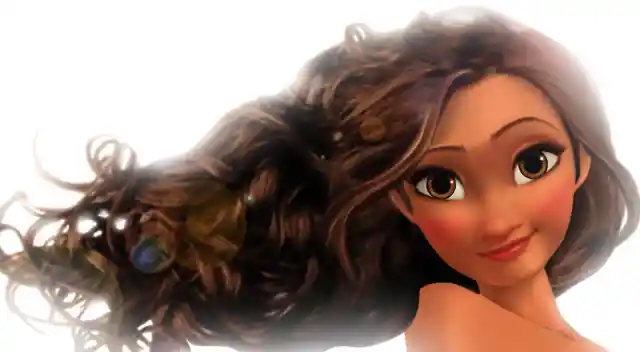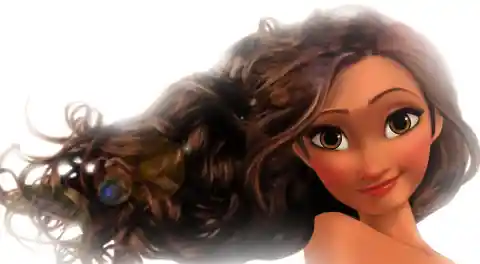 Last week at Disney's D23 Expo, Disney introduced its first Polynesian princess, Moana. The new princess will star in her own CGI animated movie that will arrive on November 23, 2016. Moana will be just as courageous and spirited as her fellow recently arrived princesses, such as Merida from Brave, and Elsa and Anna from Frozen. She will also be adding to the limited number of minority princess such as Tiana, Elena, and Pocahontas. Moana's appearance will help show young children and adults what diversity is all about.
The film will be directed by John Musker and Ron Clements, who have worked on classic Disney films such as The Little Mermaid, Hercules, Aladdin and The Princess and the Frog. Dwayne "The Rock" Johnson has already been cast as Maui, a demigod. Some other characters who have yet to be cast include Moana's dad, Tui, who is also the head of the village, plus Pua the pig and Hei Hei the multi-colored rooster, who will play the role of Moana's trusty sidekicks. The antagonist of the film, because every movie needs one, is described as a "terrifying lava witch with creepy ash-like claws."
Moana will be set in the beautiful seas and islands of the South Pacific. It follows Moana as she embarks on an adventure to find a mythical island in a part of the world known as Oceania. While on her journey, she meets Maui and other creatures of the fabled world.
There is a rumor going around that Dinah Hansen, of Fifth Harmony, has auditioned and may actually play the role of the titular character. Dinah is best friends with Johnson's 14-year-old daughter Simone, and as you can see from their Instagram accounts, the three are pretty close.
Along with Moana, D23 introduced a plethora of upcoming films. One of them was Zootopia, which is a tale about a world occupied by talking animals. Once Upon a Time's Ginnifer Goodwin will voice Judy Hopps the rabbit, and Horrible Bosses alum Jason Bateman will voice Nick Wilde the fox. A film adaption of Jack and the Beanstalk, entitled Gigantic, is also in the works. The film will tell a story of an adult Jack and his adventure with an 11-year-old giant named Inma. Gigantic will feature music from Frozen's Kristen Anderson-Lopez and Robert Lopez. And I'm sure you have all heard about Finding Dory, Toy Story 4, and The Incredibles 2, which are films everyone will be lining up to see. Which Disney movies are you most excited to see?