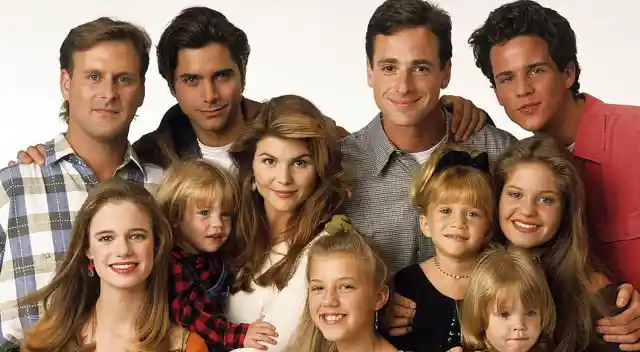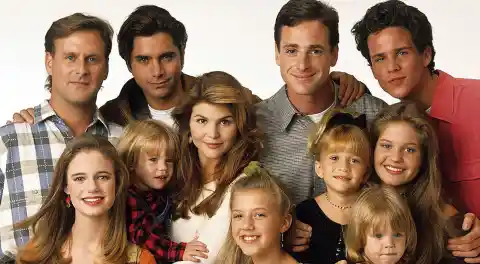 Millions of people are familiar with the television series Full House. If you didn't grow up when Full House originally aired, you probably watched every single episode on Nick at Nite (over and over again). Everyone couldn't help but love Full House and each character in this sitcom.
Young girls and young women looked toward fictional characters Donna Jo "D.J." Tanner (Candace Cameron Bure) and Rebecca "Becky" Donaldson-Katsopolis (Lori Loughlin), for inspiration. D.J. was a great role model for young girls and women struggling with body image and self-confidence. She also motivated young girls and women who had dreams of becoming writers, as she was an editor of her school newspaper. If D.J. can do it, so can we! Becky showed young women that they can be successful news anchors. Although these were fictional characters, the acting talents of both Bure and Loughlin inspired many females. Now, Bure and Loughlin's daughters, Natasha Bure and Olivia Giannulli, are taking their place and encouraging young girls and women everywhere.
Natasha and Olivia have quickly become YouTube sensations. Each of the pair has her own YouTube channel dedicated to beauty, fashion, and music. Natasha prepares different styles for different occasions, and she shows her followers the clothing, shoes, and accessories (all of which she owns). More importantly, she tells her followers where to purchase the materials. Natasha takes on a Bethany Mota vibe in her fashion vlogs. Just when you think it couldn't get any better, and she couldn't be any more amazing, Natasha surprises her followers: this girl can sing! Natasha doesn't only focus on fashion and beauty, she covers popular songs heard on practically every radio station. Natasha Bure is one incredible young woman (not to mention she was featured in Glamour magazine).
Many of Olivia's videos consist of makeup tutorials and routines for skincare. Similar to Natasha, Olivia posts fashion videos letting young girls and women know where to purchase certain products. Olivia Giannulli is nothing short of amazing. Her channel is fun and quirky. Aside from the informative, cool, fun, and quirky qualities of their videos, Natasha and Olivia inspire young girls and women (picking up where their mothers left off).
Through their YouTube channels, Natasha and Olivia show young girls and women that they can do anything and be anything. Natasha and Olivia represent an entire generation of young girls and women who have a certain niche. "Do you love fashion and beauty? Do you sing? Is that something you're passionate about? Then get out there! You have a voice, use it," Natasha and Olivia seem to say with each video. They inspire young girls and women who desire to enter the world of fashion, beauty, and music. They tell these young girls and women that the world is theirs, and no one is stopping them. With each video upload, another young girl and woman know they can do it, and they won't give up. Aren't these two girls really something?