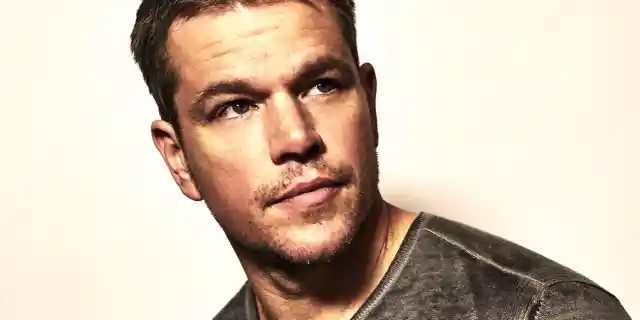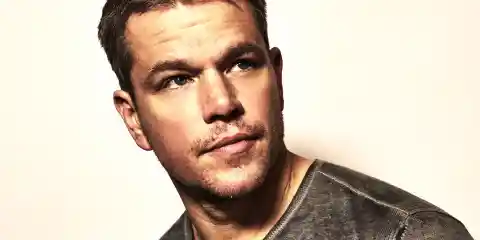 We already brought you part one of our list of 15 things you probably did not know about Matt Damon, and now we're back with part two! Check out eight more fascinating facts about the actor and star of Good Will Hunting that you definitely (probably) did not know below. You might be surprised by what you find out!
Number Eight: He Dated Minnie Driver. Damon and Driver starred together in Good Will Hunting, and the two actually dated each other for about a year. The two broke up after Damon denied he was dating anybody in an interview with Oprah.
Number Seven: He Also Dated Winona Ryder. Damon was linked to Ryder after his strange split from Driver, but that didn't last, either. Ryder reportedly left Damon for actor Mark Wahlberg.
Number Six: He Wants to Make a Porno. Well, he did at one point, anyway. Damon once said that he wanted to make a "character-driven porn movie." He said that he wanted the focus of the film to be the characters, and "the porn's gonna grow all out of the characters and it's going to serve as character development."
Number Five: He Quit Smoking With Hypnotism. It's true! Damon used to be a smoker, but with the help of a hypnotist, he was able to quit.
Number Four: He Was a Bartender. Damon worked as a bartender in Tennessee while he was preparing for his role in The Rainmaker. He even hired a customer at the bar to be his "dialect coach" while he was there!
Number Three: He Is in a "Feud" With Jimmy Kimmel. If you watch Jimmy Kimmel Live, you're probably aware of Kimmel's and Damon's comedic sparring with each other. In fact, things got so crazy that Damon once took over Kimmel's show for an entire night.
Number Two: He Gives Back. Damon co-founded H20 Africa, which helps to provide third world countries with potable water. Damon is also involved with Not On Our Watch, which helps resolve violations to basic human rights all around the world.
Number One: His First Non-Fiction Role Was on HBO. And it was recent, too! Damon's role as Liberace's lover in Behind the Candelabra was his very first non-fiction role. We hope you enjoyed our list of 15 things you didn't know about Matt Damon!