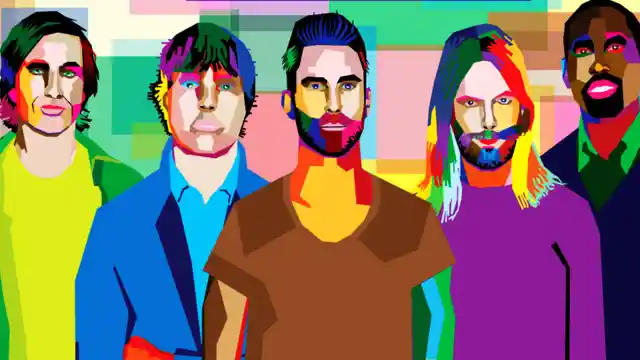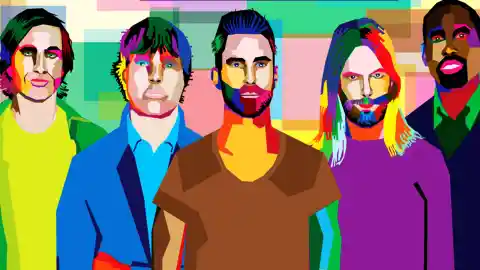 Maroon 5 has been one of the most celebrated and lauded rock bands of the aughts. Despite all of the time they have spent in the spotlight, there are still some things that many people do not know about them. With that in mind, here we present our list of 15 things you probably didn't know about Lionel Richie. Check out part one below, and stay tuned for part two, coming soon!
Number Fifteen: Two of the Members Met as Children. Adam Levine and Ryan Dusick met when Levin was just seven years old. He was introduced to Dusick – who would become Maroon 5's drummer – by a mutual friend.
Number Fourteen: They Were Not Always Called Maroon 5. Before they became Maroon 5, the quintet called themselves Kara's Flowers. They named themselves this after one of their most hardcore groupies. The group had this name from 1994 to 2001.
Number Thirteen: They Played Their First Gig in 1995. Maroon 5 played their first official gig at a venue called Whisky a Go Go. They performed as Kara's Flowers, and their performance was on September 16, 1995.
Number Twelve: Their First Album Was a Major Flop. Maroon 5 released their first album as Kara's Flowers in 1997 when they were associated with Reprise Records. However, the album was received so poorly that they were dropped from Reprise Records shortly after its release. The album was called The Fourth World.
Number Eleven: They Were Not Maroon 5 Until 2001. When the band was dropped from Reprise Records, they took a hiatus. However, in 2001, James Valentine joined as the lead guitarist. It was then that they started calling themselves Maroon 5.
Number Ten: Adam Levine Named an Album After His High School Sweetheart. Maroon 5's 2002 album, Songs About Jane, was actually named after Adam Levine's high school sweetheart, Jane Herman. The album features songs such as "Harder to Breathe" and "She Will Be Loved."
Number Nine: One of Their Members Went to College With John Mayer. Maroon 5 lead guitarist James Valentine went to the same college as world famous singer and musician John Mayer! They both attended Berklee College of Music. Maroon 5 opened for John Mayer during Mayer's 2003 tour.