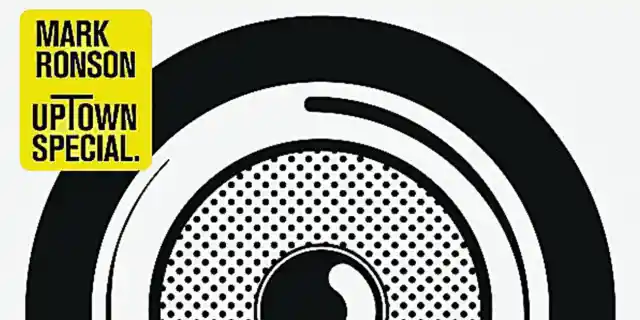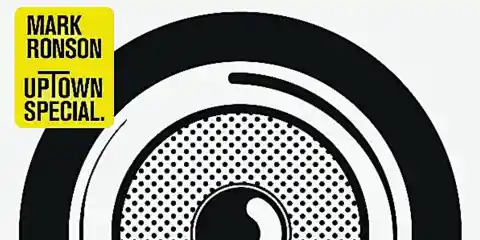 Some people might call Mark Ronson a visionary. In '09 he was GQ's most stylish man in the UK and has modeled for Tommy Hilfiger, so you know he's at least 95% sexy. And by all accounts, past and present, he is a music maven. He made a name for himself as a DJ in New York and now he plays with, produces and collaborates with some of the most talented people in the music industry. He produced the Grammy award winning Amy Winehouse album, Back to Black, worked with Adele, Paul McCartney, Lana Del Rey, Q-Tip, Lily Allen, Nas, Lil Wayne, Xtina Aguilera, two members of Wu-Tang and many others. Every element of Mark Ronson is apparent in his remarkable effort, Uptown Special.
Like Ronson the album is smart, it's cool, and it's sexy. It's 11 tracks that have great flow—musically and vocally—and it was all put together with a little help from his friends. Ronson played, produced and invited a bevy of talent to team up with him. The esteemed guest list includes: Stevie Wonder, Bruno Mars, Kevin Parker (Tame Impala), Andrew Wyatt (Miike Snow) and songwriter/producer Jeff Bhasker. Oh yeah, and Mystikal makes an appearance. Which is awesome. Welcome back, Mystikal.
The album starts off with "Uptown's First Finale." It's a stage-setter, an atmospheric 1:39 that leads into a song called "Summer Breaking." I don't know if it is, but the song should be playing somewhere, right now, on a sun-clad patio where tan people are wearing Sperry's while drinking Stoli and tonic with a lime. Two limes, maybe. Track three is called, "Feel Right." Not sure what to say about this song other than it's rousing, spirited and I wouldn't recommend singing it at karaoke. It's a great song and the guitar reminds me of the smooth riff in the Nas song, "Get Down" off of God's Son. It's cool but not as cool as the leading candidate for catchiest song of the year, "Uptown Funk."
This song is instantly likable. It's catchy and loaded with panache akin to Daft Punk's "Get Lucky." However, "Funk" delivers horns and an edge that makes "Lucky" seem flat. Following the Bruno Mars party-in-a-song isn't easy but the Keyone Starr contribution on "I Can't Lose" makes for decent attempt. The sixth song on the album is the second featuring Tame Impala's Kevin Parker. It's called, "Dafodils" and like Parker's first jam, "Summer Breaking," it's a must-add to playlists for this upcoming summer.
Next, Uptown Special slows down with "Crack in the Pearl." Musically, the song opens the same as "First Finale" but on this song Andrew Wyatt is without Wonder and has the vocal spotlight. The next three songs, "In Case of Fire," "Leaving Los Feliz" and "Heavy and Rolling" drive the record down the stretch and back onto Funk Highway. The 11-track effort closes with "Crack in the Pearl, Pt II." In "Pt II" the saxophone, synthesizer, lyrical theme and Stevie Wonder vocals that welcomed us into the music maven's world takes us out. And it's done. The listening game is over and everybody has won. Ronson won because, quite simply, he and his crew made an outstanding pop album. The rest of us win because we get to listen to it. Give it a listen and be sure to wear your toe-tapping shoes because there's a lot to bounce about from start to finish.