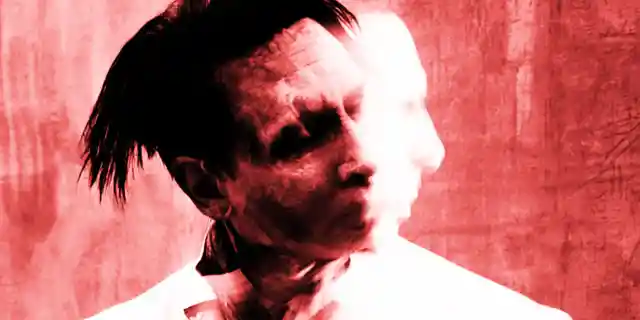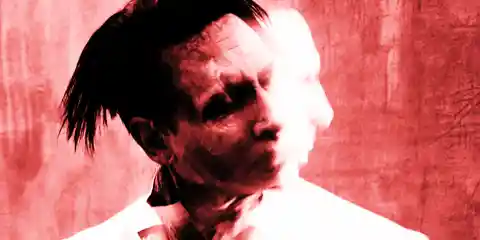 Marilyn Manson has often been at the focus of a myriad controversies – too many to even list. But hidden behind the makeup, the antics, and the need to shock people is a very talented and intelligent musician. Brian Warner, who later took up the name Marilyn Manson (a reference to actress Marilyn Monroe and serial killer Charles Manson), was discovered by Trent Reznor of Nine Inch Nails and has gone on to become a successful rock act. His latest album, The Pale Emperor, was released through Manson's own label Hell, etc. on January 19th, 2015.
Trent Reznor's influence has always been clear on Marilyn Manson – Manson sounds like a more rock oriented version of Nine Inch Nails. And despite all the controversies and shenanigans, people tend to forget that he is in fact a very talented musician. As it always happens, Marilyn Manson's initial notoriety has faded, and all that remains to judge him on is his music. People may say that the only reason he's famous is due to his antics and the whole shock rock shtick but I disagree. Sure, that may catch your attention but it is very hard to stay in the music industry as long as he has been and sell over 50 million records just on the basis of shock value.
The album starts off with a bass and drums-heavy track titled "Killing Strangers." The song has a very catchy guitar hook although is a fairly low key start to the album. The next track "Deep Six" sees Manson return to the more familiar up-tempo rock category. This song is also the lead single and listening to it, you can see why they picked it to be the focus – it has all the elements of a classic Marilyn Manson song while still showing an evolution in sound. The track has a haunting Spanish-style tune that plays throughout and is definitely liable to get stuck in your head.
Throughout the album, you can see a progression and change in the band. The songs are written more cohesively, and they all tie together very well, making the album a diverse and interesting one. There's a good mix of slow, dark, brooding songs and more catchy mid tempo rock songs. No two songs sound similar all though they do have a certain uniformity to them that is hard to explain. Furthermore, the album has a more polished sound to it than his previous releases, which actually does not help in making it better. Industrial rock needs a certain grittiness to it that is lacking here, which makes the album sound overproduced.
The best songs on the album were the lead single, "Third Day of a Seven Day Binge" and "Birds of Hell Waiting." The latter sounds more like the Manson of old and will quickly become the favourite track of the album for classic Manson fans. On the other hand, "Odds of Even" sees the band adopt a softer approach and, surprisingly, it pays off. The song features excellent layered guitar work and includes a brilliant slow solo in the second half of the song.
Manson's lyrics have always been known for their dark themes but he is taking a slightly more personal and mature approach with this album though he doesn't abandon the dark lyrical themes. So we have him singing "can't decide if you're wearing me out or wearing me well / I just feel like I'm condemned to wear someone else's hell / We've only reached the third day of our seven-day binge / I can already see your name disintegrating from my lips." His lyrics have always been thought-provokingly clever, and his songwriting skills remain as strong as ever.
The curious thing about the album is that by no means is it perfect – but it works for that exact reason. We get to see how Marilyn Manson would have been as a musician without the on-stage persona. And it's not much of a surprise that there's a good chance that he would still be as famous and as successful. This is a good, cohesive album, and probably the best one that the band has put out in over 10 years. The only problem is that if it were not by Marilyn Manson, I would have probably never listened through to the end. It has its moments, but there is no single wow moment to make you sit up and take notice. It is a reflection of Manson himself – older, wiser, calmer, but not quite as strong as his younger self.