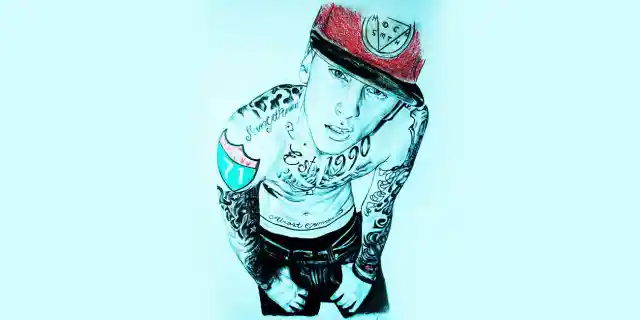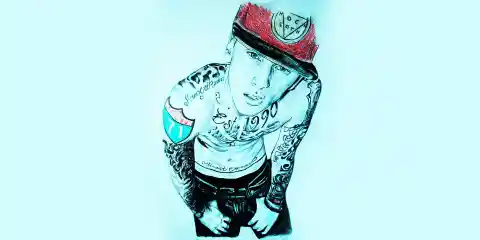 Machine Gun Kelly is an up-and-coming rapper and musician who appeals to fans of hip hop and punk music at the same time. But as such a relative newcomer to the music scene, there is a we have yet to learn about Machine Gun Kelly. Here are 15 things you probably don't yet know about MGK.
Number Fifteen: His Spirit Animal is the Honey Badger. This one is fairly self-explanatory, but also pretty entertaining. You have to assume that Machine Gun Kelly appreciates the YouTube video that has made the honey badger famous.
Number Fourteen: He Has Recently Become a Big Fan of Beer. Machine Gun Kelly is known as someone who likes to drink and party pretty hard, but he says he has just recently begun to fully appreciate beer. He likes the summery varieties: Blue Moon, Summer Shandy and Corona are some of his favorite.
Number Thirteen: He Seeks Out Boutique Coffee Shops. He has stated that in every city he travels to while on tour, he looks for boutique coffee shops to go to. His go-to order is a vanilla latte with an extra shot of espresso.
Number Twelve: He Likes His Old-School Video Games. The rapper says that he does not own any video game systems more recent than PlayStation 2. His favorite game of all time is Super Smash Brothers.
Number Eleven: He Likes a Variety of Different Music. This is to be expected for a rapper who also delves into punk music and hardcore. His taste ranges between everything from Biggie to Billy Idol.
Number Ten: He Loves Incense. One of Machine Gun Kelly's preferred methods of mellowing out is with incense. Strange but true.
Number Nine: He Has Had Some Bad Band Names in the Past. For example, Machine Gun Kelly has admitted that his first band was named the Dumb Bunny Trio. Hard to imagine that any rapper who was in a band with that name would become famous, but it was way back in 2002, so we'll give him a pass. That's it for the first part of the list, so check back for part two!