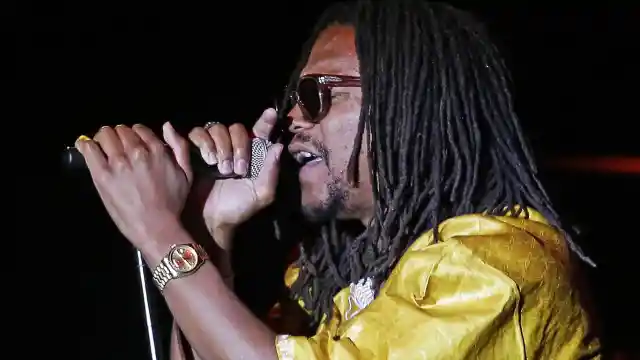 Lupe Fiasco took the stage at Milwaukee's Summerfest on Friday, July 3rd. The rapper performed on the Miller Lite Oasis stage, and he opened the set with a performance of "Mural." The song wasn't the best way to open a set- considering the beat on the track is pretty simple, which can sometimes lose concert audiences (especially the young audience at Summerfest). Despite not opening the set with his more well-known songs, Fiasco somehow managed to keep the festival attendees' attention. What impressed me the most was the fact that Fiasco rapped for over eight minutes on "Mural," and he barely took a breath. The audience also appreciated his rapping skills, and having a band backing his performance made the show more authentic.
During his set, Fiasco jumped around the stage as if he was on a pogo stick, and it helped keep the show entertaining. The crowd's energy hit a low point when Fiasco performed some songs from his current project Tetsuo Youth. Besides "Mural," he also performed "Prisoner 1 & 2," "Body Work," and "Little Death, which are all featured on his latest effort. Fiasco even laughed and said that he was performing songs most people have never heard, but he stated he was "going to perform them anyway."
Fiasco knew exactly how to regain the audience's attention by asking if we wanted him to "take it back to the old days," and of course we all replied "yes." All of a sudden, the band started playing his smash "Kick Push," which was the perfect song to put the momentum back into the show. The audience of more than 20,000 people jumped up and down on the bleachers, and rapped along with Fiasco. It was refreshing to see Fiasco smile so much, and it appeared as if he was having the time of his life onstage. It was obvious the young crowd was waiting for Fiasco to perform "Superstar," which is his most successful song, so far. "If you are what you say you are…a superstar" made the crowd go crazy, and it was by far the best moment of Fiasco's show.