The Otterbox company is at it again with durable and functional products. This time we're talking about Venture Coolers. I'm going to focus on the Venture 65 but you can definitely get the Venture model in a smaller size. Venture 65 Cooler is a premium large capacity cool that will keep your products cooled for the long run. Its durable exterior holds up to the rugged nature of the outdoors, and it's perfect for camping or tailgating. Take it with you in an RV or on the long haul — it'll be your faithful outdoor companion. One of the best features of the coolers is that they're made in the USA and are backed with the Otterbox limited Lifetime warranty.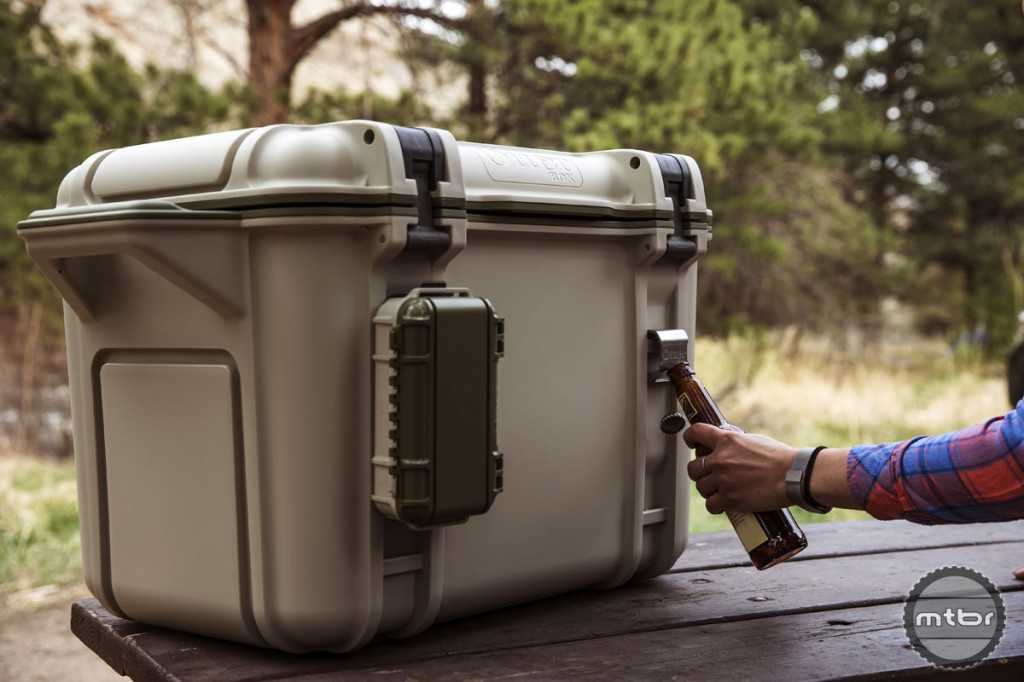 Inside the cooler you'll find an exact capacity of 65 quarts. The interior bottom is slanted with a slight angle to make it easier to drain when you're done with it, and you can even organize the cooler with the custom compartments; the seperator is sold separately. An included mounting system lets you put it anywhere while the anti-slip rubber keep it secure. Llatches keeps your food and drinks free from critters and pests. It's even certified bear-resistant by the Grizzly Bear Committee when its secured with a locking kit! Two included accessories ship with the Venture 65 Cooler: a dry storage tray and a bottle opener. Grab some friends and a few drinks, and it's a party waiting to happen.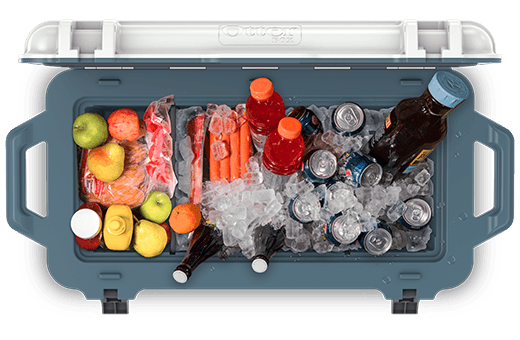 Now what about the cool factor? The ice, that is. The Venture 65 Cooler keeps ice for up to 16 days. Yes, that's 16, not 6! It weighs about 33 lbs so it's easy to haul while on your adventure. Unlike other coolers, the handles are integrated right into the side — say goodbye to the rope handles of yesteryear. The inside and outside shell features Polypropylene and has two-part insulation. Each model measures about 40.01" L x 18.76" W x 18.83" H (exterior), 27.92" L x 11.67" W x 13.30" H (internal top) and 26.72" L x 10.60" W x 13.30" H (internal bottom).

The Venture 65 is available in four color combinations: white/blue, flag pattern/white, tan/camo/orange and tan/green — prices vary according to the color combination you choose, with the white/blue scheme priced at $349.99. Additional accessories including a 2.5 lb ice pack, 5 lb ice pack and cutting board may be purchased seperately.
As you strike out to the music festivals or out on a camping trip this summer, look to Otterbox Venture Coolers to give you the tools you need for refrigerated food. Whether you're putting your fish in it or just storing provisions, it's a great buy for any outdoor lover. The Otterbox name has been synomonous with quality phone cases and the company has branched out into making even more durable products that will hold up and the Venture Cooler series is no exception.