If you're having trouble getting up to your phone alarm, you might want to consider opting for a more classic option: the alarm clock. Now the alarm clocks are today aren't like the ones we had as kids, no, now they're sleek and even smart. LaMetric is an intelligent clock that's internet connected and features smart home capabilities. It keeps time, but it also has a number of great uses too, packing in a Bluetooth speaker, weather alert system and more.

LaMetric originated on Kickstarter and raised over $370,000 for its production. Unlike other alarm clocks, it's self-setting, correctly synchornizing the time over the internet. You can use it in a home or in a business setting, with great features for both. With LaMetric, you don't need to check multiple apps or screens because the clock displays all of them as needed. The design is simple, a sleek black minimal design of a rectangle with a screen and three buttons on the top. Using LaMetric is easy as you can shift between the apps and control them with just these buttons.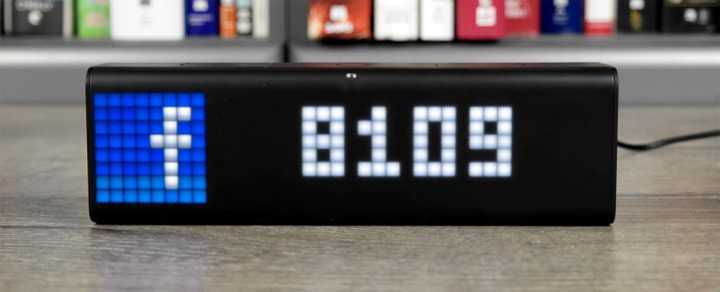 Once you've set up the clock, you can customize the face with icons and animations with options from the Face section of the LaMetric website. Options include faces, flags, LEGO, nature, and much more. It's a pretty good selection and not limited to a few icons. The front panel uses 8 x 8 color LEDS and another block of 29 x 8 white LEDs for lighting and makes it easy to see from most angles. At night, the lighting is more ambient and appropriate for sleep.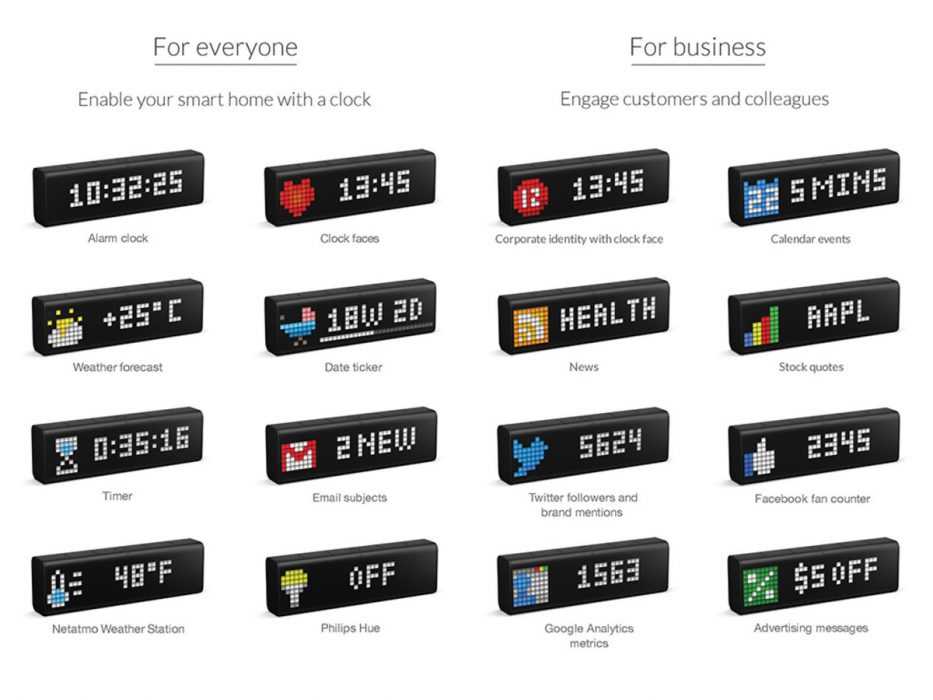 That, however, isn't even the coolest thing about LaMetric. The clock features the ability to connect into multiple Internet apps. There's the standard apps such as weather, news tickers and stock updates, but then you can get into the more social aspects of the clock with Twitter, Facebook, message board and YouTube alerts. Some reviewers who like the LaMetric clock, I noticed, use the YouTube app to monitor their subscriber information and interaction in real time. The app store for LaMetric appears to be growing, and apps can be developed by anyone; the most recent apps are from May 2018.
A list of apps to consider:
Date Ticker — countdown to an important date
Radio – Over 3,000 radio stations from the world
Bitcoin – Get latest cryptocurrency prices
Gmail Notifications – Connect your Gmail account
One of the biggest reasons to investin a LaMetric is if you want to use it in a smart home setup. Here is where you can really use LaMetric. You can monitor climate and energy, receive security alerts, turn off lights and more. So far LaMetric integrates with Hue, Amazon Echo, Sonos, Wemo, Google Assistant, and IFTTT.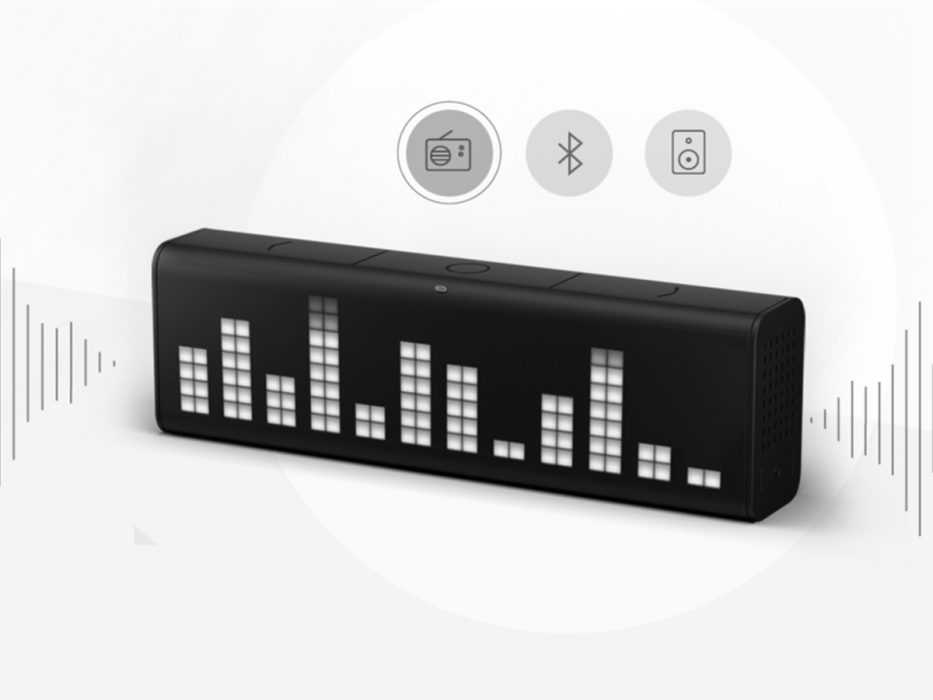 As for music, LaMetric not only features Bluetooth speakers, it also offers music visualizations like a light show that pulses in time with the music. You can stream your own music, Pandora, or Spotify via the LaMetric as well.
With all of these features plus the ability to add multiple apps, the LaMetric is a pretty good purchase for both business or home users. You can get your own at LaMetric's website for $199 or on Amazon.