A $200 toothbrush? Yep, it's a reality, thanks to the newly released Waterpik Sonic-Fusion, the world's first flossing toothbrush. It's the perfect combination of Waterpark Water Flosser and advanced sonic toothbrush. How? The toothbrush has a water flosser built into the head of it. Honestly, why didn't someone think of this before?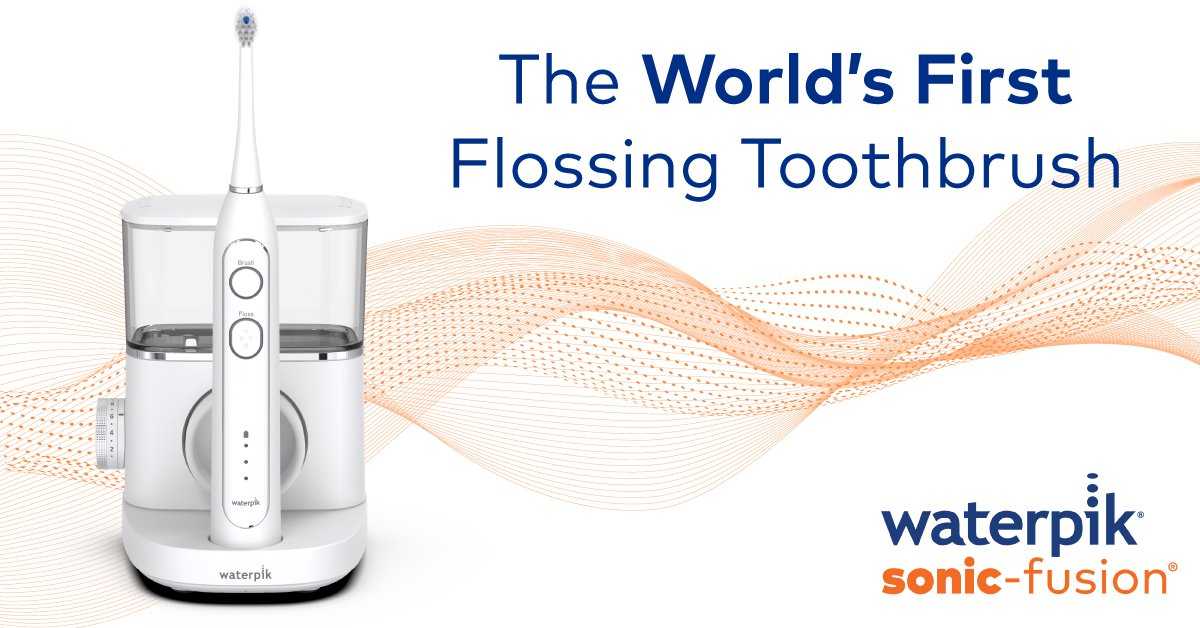 According to research, only 19% of Americans regularly floss. Flossing helps prevent plaque, removes lost food particles, and keeps gums healthy. Waterpik even published a study showing the effectiveness of the Waterpik Sonic-Fusion, where they found that 3 seconds of removed 99% of plaque biofilm — that's pretty impressive, right? Obviously flossing and regular oral care done over time is a huge benefit to your health, you don't have to be told that. The manufacturer promises that this is 50% more effective than string floss for gum health and 2x as more effective than regular brushing and flossing.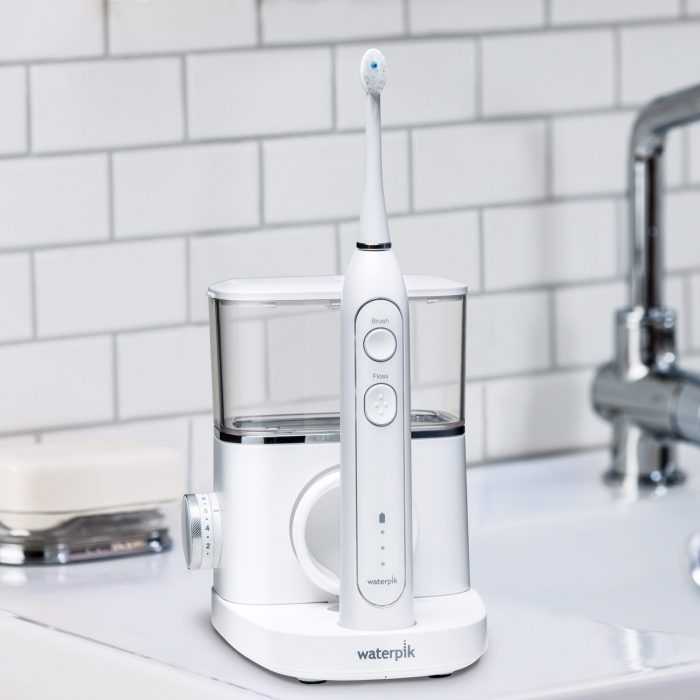 So what does the Waterpik Sonic-Fusion offer?First there's the patented water flossing brush head which helps you get to all of the hard-to-reach spots. Next the toothbrush includes a 2-minute brushing timer with a 30-second pacer to ensure you're getting your teeth completely clean. You can also operate it with one hand and enjoy 10 settings for the ultimate customization. There ar three cleaning modes: Brush, Floss or Brush-and-Floss. The Waterpik Sonic-Fusion features a 60-second water capacity, plenty to make sure you get a good clean. Waterpik has promised "control at your fingertips" thanks to a button that lets you go from brushing to flossing to both with ease. There's also a water pressure control and a recharge indicator so you know when you're going to run out of power. The Waterpik Sonic-Fusion will come with 2 brush heads and a toothbrush travel case, and is backed by a 3-year warranty.
The Waterpik Sonic-Fusion has been approved by the ADA (American Dental Association) and is available for purchase now only at the Waterpik website. You can purchase it in white/white or black with copper accents.