Get ready to experience light and sound like never before with an amazing visual spectacle right on your walls. Nanoleaf Light Panels – Rhythm Edition is a modular smart LED light panel system that reacts to your music. When the lights are going, you're treated to a stunning light show that pulses with light based on your settings.
You can customize the light panels how you like into a design by mounting the triangular panels on any flat surface. The panels go on using mounting tape. Then choose how you want the lights to act by using the Nanoleaf app to create scenes, set a schedule and more. The app features a wide range of colors and there's about 16 million combinations you can make — so sky's the limit on your scene, so get busy. You can also share your saved "scenes" with the Nanoleaf Discovery community.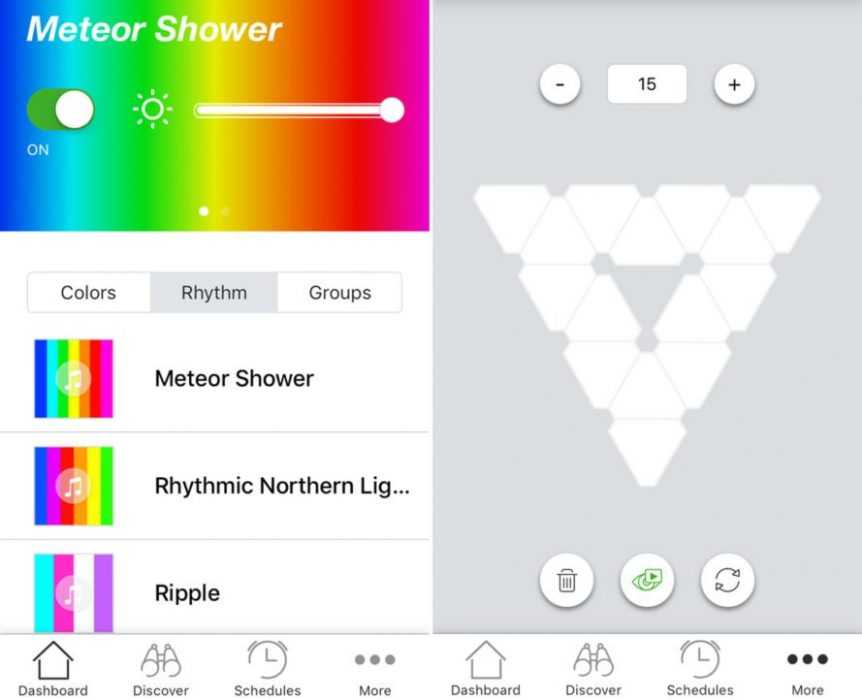 These features alone are cool but the ability to integrate the music is what I love. The Rhythm Edition comes with a module that plugs into one of your light panels and reacts to music all of genres. Watch the lights pulse along in response to techno, jazz, hip hop, pop, or whatever else you listen to with them. You can pull up scenes with your voice via Siri, Amazon Alexa or Google Home.
Now that's not all, as Nanoleaf has also devised a version that's perfect for gamers. If you want to have some amazing light shows with your games, you can use it with Razer Chrome games and Cooler Master. You an sync your games to the light panels and have the panels light up with various parts of your game. Certainly gives you a new way to accentuate your battlestation, doesn't it?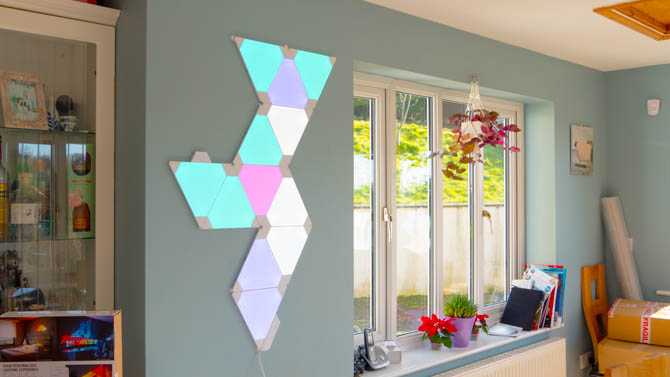 The Nanoleaf Light Panels – Rhythm Edition comes with 9 light panels and the Rhythm module for $229 USD, while 15 panels is $314 USD and 30 panels is $550.
Includes everything to get started: one Rhythm Module, nine Light Panels, nine linkers, nine mounting stencils and 28 mounting strips. Works with iOS8 or later (HomeKit), Android 5.01 or later and Google Assistant, Apple Home App, Amazon Alexa, and IFTTT.
The Gamer version retails for the same price. Worldwide shipping is available for both as well. You can buy additional panels and up to 30 panels can be connected to one Nanoleaf controller. If you already have the Nanoleaf Light Panel system, you can just buy the Rhythm expansion for $49.99 USD; it's just an add-on accessory that plus into the light panels.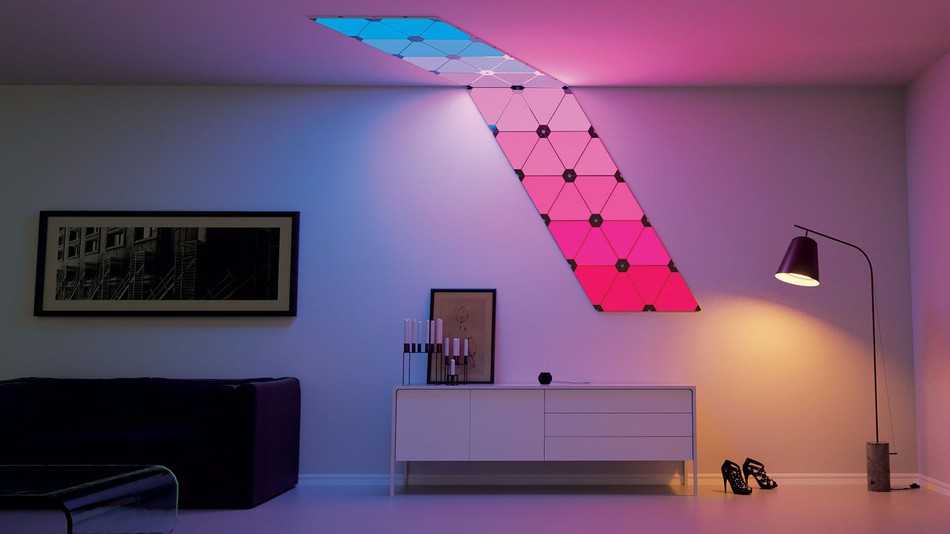 If you're thinking of jumping into smart lighting systems but want something beyond a plain wireless bulb, this might be just the solution. The app is available on both Android and iOS devices so if you have a compatible device, you can get started right out of the box. It would certainly enhance a breakroom, art studio, playroom, gallery, or any other space.